The Best Used Vehicles to Buy for Winter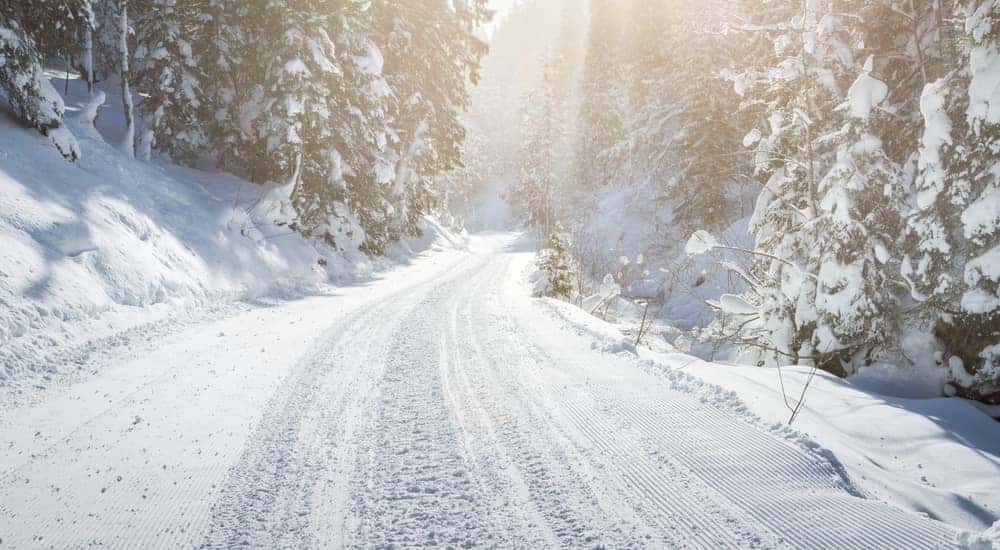 Even if you don't live in an area of the United States that experiences extreme winter weather, driving a reliable car that can get you through adverse conditions certainly doesn't hurt. Shopping malls and department stores across the country are reminding us that winter is quickly approaching, with string bikinis being replaced by faux fur coats, and flip-flops swapped out for boots. The inevitability of the changing seasons is upon us, which makes it a great time to check out Cincinnati used cars for sale, that are well-equipped to deal with whatever weather-hand the Queen City is dealt this year.
All-Wheel-Drive Offers Versatility and Safety
When selecting a used car to buy, there are plenty of things you will need to consider. The majority of used car shoppers want to find a car that is reliable, safe, and dependable, more than anything else. Not only is this possible, but it is a great place to start on your used car buying journey. One of the ways to ensure that your vehicle is safe, dependable, and reliable, is by purchasing one that is equipped with all-wheel-drive. Not only will a car with all-wheel-drive help you navigate through winter road conditions, but it can also provide added confidence when roads are wet, or covered in damp leaves and fall foliage.
All-wheel-drive vehicles are typically more expensive than models with front-wheel-drive or rear-wheel-drive, but finding a reliable all-wheel-drive vehicle used, is definitely an option worth considering. Finding a reliable car equipped with all-wheel-drive for under $10,000 is not only possible, but highly probable if you know what model to look for.
Used All-Wheel-Drive Vehicles for Under $10,000
Let's take a look at some of the most reliable all-wheel-drive vehicles, that you can find in good pre-owned condition, for $10,000 or less. You may be surprised to realize that if you opt for an older model year car, your chances of finding a high quality all-wheel-drive vehicle are much higher. Discover what is waiting for you, by exploring these affordable pre-owned all-wheel-drive vehicles, listed below:
Nissan Xterra: Touted as the brand's most affordable SUV ever sold, the Nissan Xterra is the all-wheel-drive family vehicle you have been waiting for. To stay under $10,000, a 2007 model year is your safest bet. Equipped with a 4.0-liter V6 engine and all-wheel drive capability, the 2007 Xterra gets 20 miles per gallon on the highway, and 16 in the city. A reliable choice for buyers who want a more rugged, and roomier vehicle – the Nissan Xterra does not disappoint.
Ford Explorer: The Explorer is better known than the Xterra, and is also known for providing drivers with a capable all-terrain experience behind the wheel. Searching for a used Explorer around the 2008 model year will give you plenty of options to choose from, while still keeping the cost under the $10,000 threshold. With all-wheel-drive and four-wheel-drive options, the Ford Explorer is reliable, and offers plenty of interior space for both cargo and passengers.
Subaru Forester: This compact SUV from a brand known for its all-wheel-drive capability, the Subaru Forester is a great option for drivers who don't need the extra room that the Xterra and Explorer offer. A 2008 Forester gets an estimated 27 miles per gallon on the highway, making it a great option for drivers who value efficiency as much as they do AWD capability. With plenty of these models in circulation, finding a used version in good condition should be easy, and well worth any effort that it takes.
Toyota Highlander: The 2006 Toyota Highlander came equipped with AWD capability, and earned plenty of prestigious awards and recognition for reliability. Buyers who are looking for a larger SUV that can easily transport them through tricky road conditions, will find satisfaction in the Highlander. This particular model year of Toyota's award winning SUV will be easy to find for well under $10,000 in good, used condition.
Volkswagen Passat: Rounding out the list of great AWD vehicles for under $10,000, is the Volkswagen Passat. Despite being lumped in the sedan segment, the Passat is more than capable of working through bad road conditions with ease. Be sure to look for Passat 4Motion models from 2007, which were sold with Volkswagen's legendary AWD system standard. This is a great option for buyers who don't need a large SUV or the extra room offered in a crossover, but still want the confidence of an AWD system.
Whether you choose to seek out one of the used vehicles listed above, or have a different all-wheel-drive model in mind, it is important to research the make, model, and year, prior to making a permanent decision. Opting to buy a reliable used car equipped with all-wheel-drive can take away the stress that the uncertainty of weather and road conditions sometimes bring to everyday driving situations. If you find yourself wanting a vehicle that can get you through this winter safely, be sure to consider how an all-wheel-drive car or SUV can help.
Check Out McCluskey Automotive's Used Car Inventory
McCluskey Automotive has plenty of great used cars, trucks, and SUVs available from every major automotive manufacturer. With a large inventory of used cars for under $10,000, there is something for every person, every budget, and every lifestyle at McCluskey Automotive. We are the number one choice for buyers in the Cincinnati and tri-state areas, who need to find a great used car, for less.
Not only is our inventory selection great, but we offer guaranteed financing to everyone who walks through our doors. Stop wondering whether or not you will be able to purchase a reliable form of transportation, and come down to McCluskey Automotive. We will work with any budget, any credit score, and any financial hardship you may have encountered, and get you behind the wheel of a reliable used car that you will be proud to drive.
Finding a reliable car that is safe and dependable is not reserved only for buyers with large budgets. At McCluskey Automotive, you can find a great used car that will last for years to come, keep you and your passengers safe, and all at a price you can afford. Come in today, and find out how easy it is with McCluskey Automotive.
---
2021 Update
If there is one thing you know about winter weather, it's that it is best to expect the unexpected. That is, it snows when they say it won't snow, it snows 20 inches when 2 inches is predicted, and it always seems to snow when you have to be somewhere else. Driving in the snow or on icy roads presents several unique and scary challenges. Snow and ice cause your vehicle to slip and slide over the road, stopping is certainly a challenge, and deep snow can be quite tricky to navigate.
If you come from an area where winters are warm and snow is unheard of, and this will be your first winter adventure, we wish you luck. Our advice for anybody who dreads winter driving is to invest in a four-wheel drive vehicle that does well in the snow and icy conditions. In Cincinnati, used cars for sale are easy to find, but if you want a used car you can trust, McCluskey Automotive is the place you want to be. Here is our list of used four-wheel drive vehicles that will suit you well for winter driving.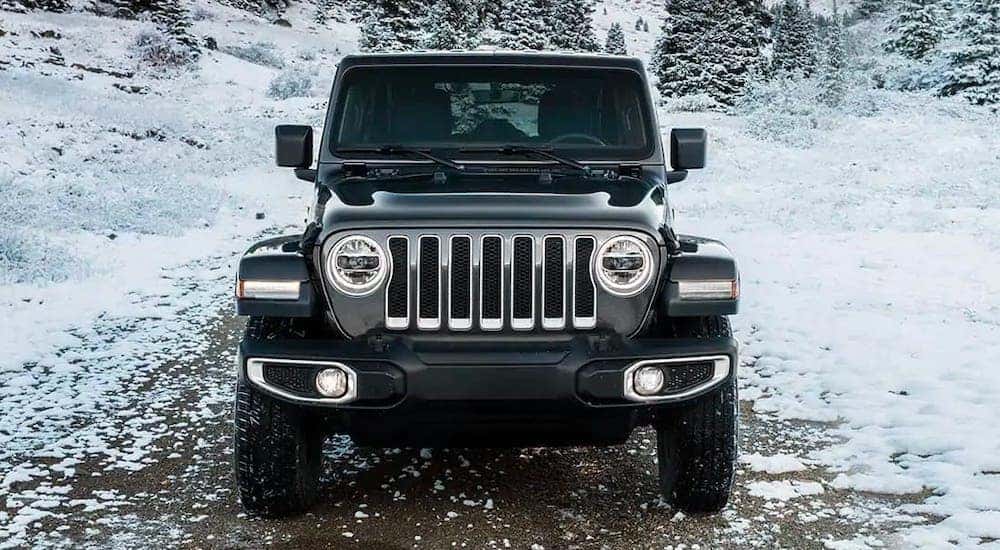 Jeep Wrangler
It is common knowledge that the Jeep Wrangler is one of the best off-road vehicles on the market. In fact, there are several options and modifications that make Jeep Wranglers even better in rough and tough terrain. The Jeep's high clearance, optional four-wheel drive, and locking differentials make it an excellent choice for winter driving. In a Jeep Wrangler, you don't even have to drive around piles of snow in the road; you can simply drive right through them.
While the Jeep Wrangler will have no problems overtaking obstacles and maneuvering through snow and ice, they also offer a very smooth ride. Wranglers also make great family vehicles as they are built to fit several passengers. And thanks to their long wheelbase, the Wrangler stays quiet on the road. The Wrangler is an adventure vehicle at heart, and sometimes there is no greater adventure than plowing through the snow.
Ford F-150
Should you find yourself in the midst of a snowstorm, you will breathe a sigh of relief if you are driving a Ford F-150. Two main reasons why this truck is a good choice for winter driving are size and clearance. The F-150 is a big truck, which in itself makes it very snow-worthy, and the high clearance ensures easy passage through snow-covered roads. Despite the fact that most people dread winter driving, it is still something you must do, so you might as well choose the right truck for the job.
You can't change road conditions, but your Ford F-150 can adapt to them. There are several engines from which to choose that will help power your way through the snow. Keep your eye out for a diesel F-150 if you want even more power to get through the ice and snow.
Cadillac Escalade
There are a lot of SUVs out there with all-wheel drive masquerading as 4x4s. The Cadillac Escalade 4-wheel drive is the real deal. And if that isn't enough to get you through the ice and snow, the sheer weight of the Escalade will help power you through anything. If you are going to have to drive in adverse conditions, it might as well be done in luxury. Everything inside the Escalade is luxurious, from the leather seats to the leather shift knob. And even though the Escalade is a big, heavy beast of an SUV, it handles surprisingly well. The steering is tight, and the brakes are responsive, two crucial factors that help make it a perfect choice for winter driving conditions.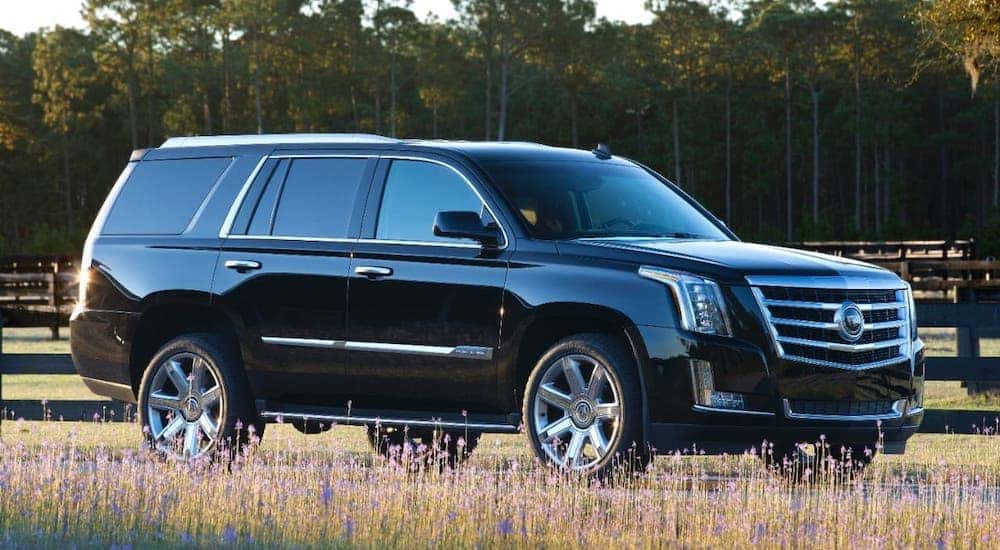 Toyota 4Runner
For obvious reasons, namely ground clearance and the four-wheel drive, the Toyota 4Runner is another excellent choice for winter driving. The 4Runner is well-known for its off-road prowess, which easily transfers to the ability to maneuver through snow-packed conditions. But there are other considerations that make the 4Runner the perfect SUV for winter driving conditions.
The layout of the 4Runner's interior is well-sorted, simple, and easy to read. The knobs and buttons are all within easy reach, as are the ride settings and off-road modes, which means you don't have to fumble around trying to figure out how to make mode changes while driving in adverse conditions. In addition, the 4Runner offers a lot of cargo space, which means you have plenty of room for items you might need in the event of an emergency. After all, it is a good idea to have items like flashlights, blankets, water, and flares handy in case you wind up stranded on the side of the road in a blizzard.
Chevy Silverado
Many of the four-wheel drive vehicles we have highlighted here rely on multi-mode driving systems; the Chevy Silverado is different. It has an electronically locking rear differential, which offers added traction in winter driving conditions. This allows the Silverado to plow through snowy terrain by keeping the rear wheels moving together as opposed to moving independently.
The Silverado offers other features that make it a great choice for winter driving, including heated seats, a heated steering wheel, and heated exterior mirrors to help you see better in blizzard conditions. The heated exterior mirrors are especially useful when you have to clean off your car in the morning as they'll melt the built-up ice, so you don't have to struggle to scape the mirrors off. Plus, Chevy comes with a lot of engine options and interior upgrades, so you can find the perfect combination to take on the winter weather in.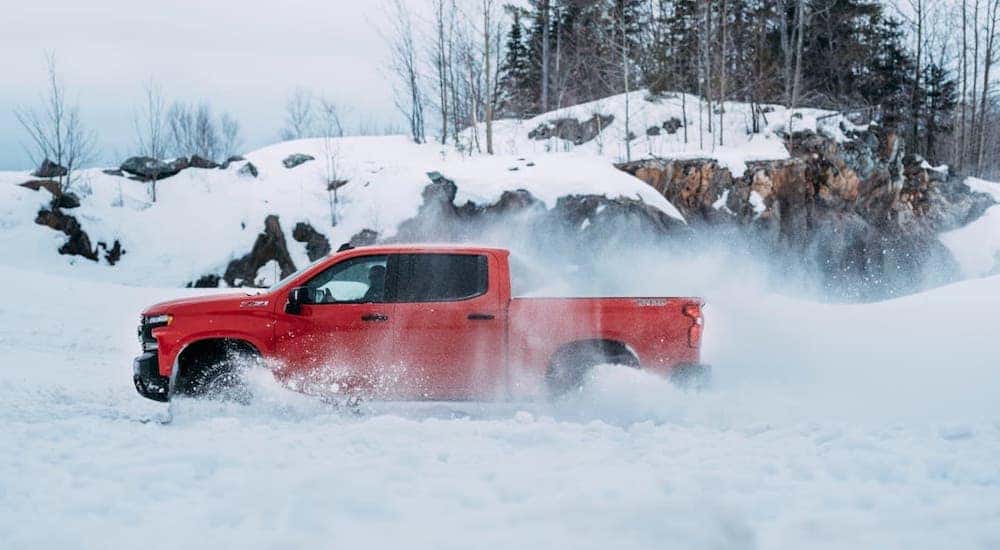 Nissan Titan
The Nissan Titan offers a diesel-powered alternative for those searching for a truck that does well in the winter. The available four-wheel drive offers enhanced traction in the ice and snow, which drivers will be thankful for. There are also other features that make winter driving more palatable, including limited slip braking technology, excellent ground clearance, and an electronic locking rear differential.
The Titan also offers several amenities that make winter driving less of a fuss, including a remote start and a heated steering wheel. The dual-zone climate control is handy when you are plenty warm upfront, but the kids in the back are complaining about the cold. This truck is great for hunkering down in the warm interior while you drive through unplowed roads on your way home from work.
Buying a Used Winter-Worthy Four-Wheel Drive at McCluskey Automotive
With winter knocking at the door, now is the time to invest in a used four-wheel drive vehicle that will get you through the ice and snow. Aside from our selection of new cars, trucks, and SUVs, we offer an impressive inventory of used vehicles. From the moment you walk onto our lot until you walk through the exit door with the keys to your recent purchase in hand, you will reflect on how stress and hassle-free the entire process was. In fact, you might even feel as though it was rather pleasant and perhaps fun. Our no-hassle approach gives you a better vehicle shopping experience, and it goes a long way in bringing back repeat customers. Stop by McCluskey Automotive today, before the snow starts to fly, and we will help find you the perfect winter-ready vehicle.