The Air Force Marathon is Coming Soon! – Dayton, OH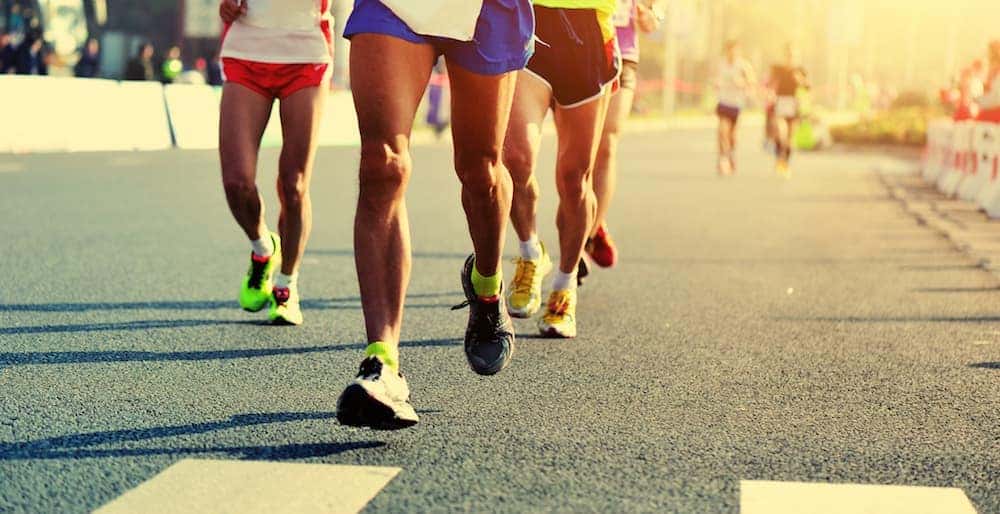 The Air Force Marathon in Dayton, Ohio is one of the biggest running events of the year – not just here in Ohio but in the entire country. People come from all 50 states and more than a dozen other countries to join us here in Ohio and run in one of the four events available. While the main marathon itself is only on one day, the entire event lasts three days with different races and other activities available for the entire family. At McCluskey Auto we are proud to be a part of the community here in Ohio, and events like the Air Force Marathon are a great way for people to come together and make memories that will last for decades to come.
This year, the Air Force Marathon in Dayton will be on Saturday, September 21st, though events kick off the Thursday before. Registration is already available, so if you are interested in running the marathon, or any of the other races, then the time is now to get involved. We hope to see you out there, and we look forward to joining in with everything going on that weekend.
History of the Air Force Marathon
The Air Force Marathon in Dayton, Ohio began in 1997 when it was organized as a way to celebrate the 50th anniversary of the founding of the Air Force itself. Ever since, the Marathon has been organized and run at Wright-Patterson Air Force Base in Dayton on the third Saturday of September every year. This year, the Air Force Marathon will be run on Saturday, September 21st, but events start on Thursday the 19th of September, beginning with a Sports and Fitness Expo that gets everything rolling.
Participants and Races
When you hear about a marathon, it's easy to just picture a bunch of people running and then think little more of it, but the Air Force Marathon in Dayton is a much bigger event than that. Last year, all 50 states were represented by more than 13,000 participants in total, along with runners from 16 different foreign countries that came here to join in and go for a run. All of this would not be possible without the support of the US Air Force itself, as well as the hard work and tremendous efforts of 2,400 race volunteers, who make sure everything runs smoothly.
There is the full marathon itself, as well as a half-marathon for runners who are not up for the brutal challenge of the full one. In addition, there is both a 5K and a 10K race over the course of the event, which means there is something available for just about any participant with an interest and some experience in extended running. That is part of what makes this event so special: inclusion for anyone who wants to come out and be a part of it.
The Air Force Marathon Sports and Fitness Expo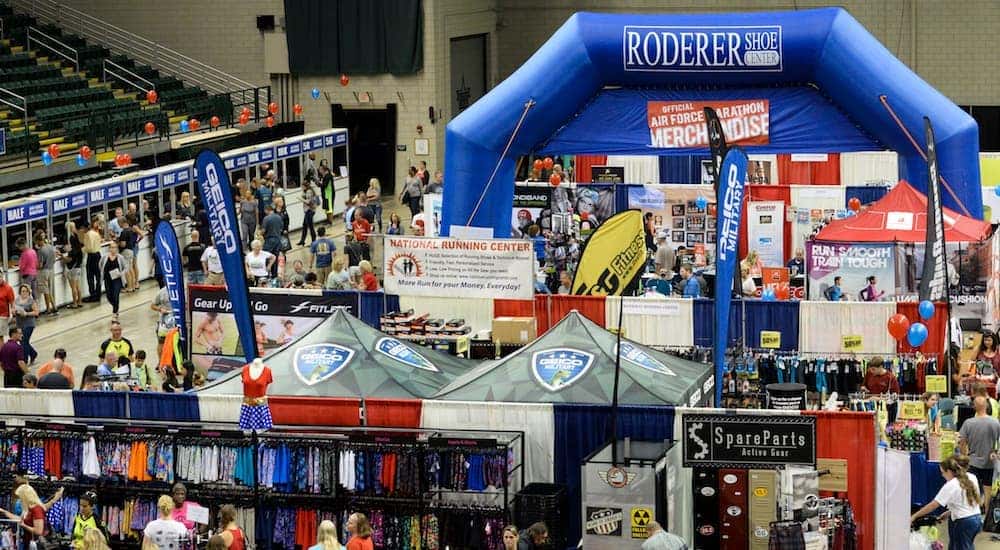 It all starts this year on Thursday, September 19th with the Air Force Marathon Sports and Fitness Expo, which is being held at the Wright State University Nutter Center. This is a two-day event that is completely free of charge and open to the public, regardless of whether or not you plan on running in the marathon or attending any other events. It is important to note that anyone planning on running must attend the expo, as this is where participants pick up their bibs prior to the run.
The Expo itself will have more than 100 exhibitors from throughout the fitness and health industries, with a focus on sports and nutrition. This is a great way to kick off the Air Force Marathon and gets everyone into the right mindset before the big run. It's also a great opportunity for runners to bring friends and family and introduce them to what the Marathon is all about – with a focus on athletics and participation.
The Breakfast of Champions
Events begin on Friday morning, September 20th, with the Breakfast of Champions – a chance for runners to come together and start celebrating. This will be held at the Holiday Inn Dayton Fairborn and will include a guest speaker that has not yet been announced. Fresh-brewed coffee and a selection of teas will be available, along with chilled juices. For breakfast, participants can choose among fresh fruit, Greek yogurt with fresh berries and granola, toast, oatmeal, scrambled eggs, and assorted bagels along with bacon and sausage links.
The Air Force Marathon 5K
For participants interested in the Air Force Marathon in Dayton 5K race, that will be held on Friday the 20th in the evening. The 5K will be held at the Setzer Pavilion near Wright State University's Nutter Center – with the opening ceremony at 6:15 pm and the race itself beginning at 6:30 pm. This is the only one of the four racing events being held on Friday – with the 10K race, and both the half and full marathons occurring on Saturday the 21st.
Gourmet Pasta Dinner
For anyone who is not running the 5K race and who wants to get a jump on the marathon or 10K the following day, there will be a gourmet pasta dinner and event held on the evening of Friday the 20th, starting at 5 pm. This will be held at the National Museum of the United States Air Force in Dayton, in the Fourth hangar between the Global Reach and Presidential galleries. In previous years this was done via open seating, but with so many participants now it is going to be broken up into two seatings: the first at 5:30 and the second at 7:15.
This special event includes speeches from Air Force leadership and a special guest speaker that has not yet been announced. There will also be performances by the Air Force Band of Flight, along with pasta and salads prepared by the chefs at Wright-Patterson Air Force Base. Since this will occur the evening before the Air Force Marathon in Dayton, it is a great way for participants to carbo-load before a long day of running.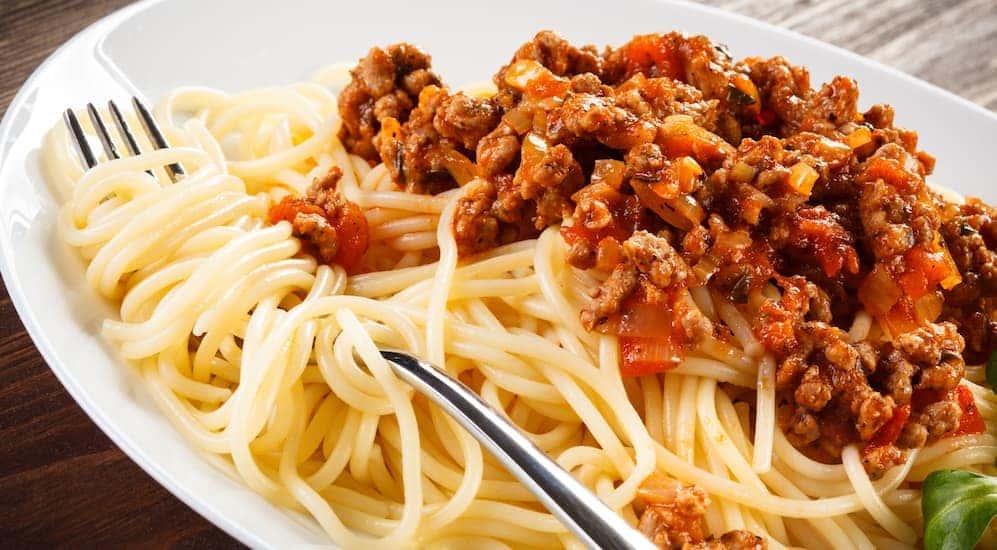 The Air Force Marathon in Dayton, Ohio
Both marathons and the 10K race will be held on Saturday the 21st of September, and mark the main event for many participants. Maps are available on the official Air Force Marathon website so anyone interested in running can get a sense of where they need to start and where their route will take them. Official rules have also been posted to ensure all participants are safe and to avoid injuries or other issues while people run.
The After-Party at The Greene
Finally, the entire event will be capped off by a fantastic after-party, which is being held at The Greene Town Center in nearby Beavercreek, Ohio. This is a party that is not to be missed – in previous years there have been parachutists and live music – so we all know it will be a major event once again. Blankets and lawn chairs are suggested, with the entire event starting at 5 pm, though live music begins at 6 pm. Anyone that is planning on participating in the Air Force Marathon in Dayton, Ohio should absolutely attend the after-party to really soak in the full experience. Then, it's just 365 days until we get to do it all again in 2020!