Nobody Has Time for That: Why One-Stop Shopping is the Way To Go for All Your Automotive Needs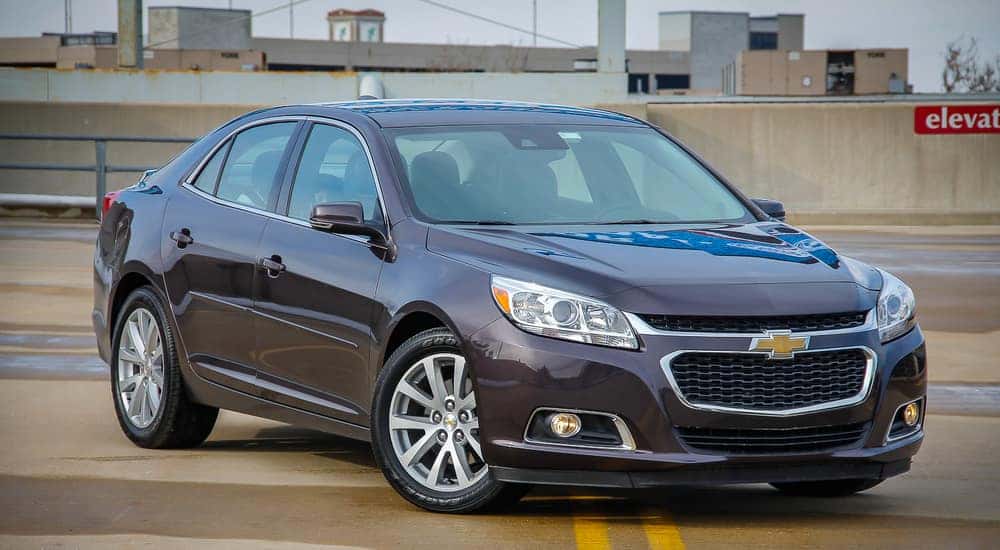 Dayton Ohio is as relaxed and homey as cities come, but even here you will not find a single person who has the time prolong the dreaded car buying process any longer than they must. Nobody has the time for that!
In this fast-paced world, it is important to have a dealership that is all about convenience and keeping things simple. This is why one-stop shopping is the way to go. One-stop shopping can be up to five businesses in one, and it makes life much easier and efficient.
At McCluskey Auto of Dayton, Ohio; we offer a number of business services, including Buy Here Pay Here, Dayton Ohio shoppers will love, making car shopping easy. At McCluskey Auto, we are a full-service dealer providing everything from a professional sales staff, versatile finance department, and top rate service and parts departments. Here is a closer look at our many businesses.
Customer Service
Customer service is a vital part of any industry, but it is also often overlooked. However, at McCluskey Auto customer service is key. In fact, a customer service representative is likely to be the first member of the team with which you will talk. They are the epicenter of the dealership and the one that keeps every section of your one-stop experience connected. Answering phones and giving you directions is just a fraction of their job.
Here are some things that we offer for great automotive customer service:
Customer-centric thinking
Active listening skills and responsiveness
Personalized care
Flexible availability
Well informed about the dealership as a whole
Used Car Sales and Parts Sales
Clearly, you go to a used car dealer in order to get a used car, so it makes sense that your first goal will be to get connected to a used car salesperson. They may talk smooth and fast, but the best members of the sales staff are the ones that truly work to understand a driver's needs. With hundreds of used cars, this department will also need to be on top of everything.
Here are some traits of our great used car salespeople:
Resourceful
Intuitive about customer's needs
Straightforward
Passionate about the automotive industry
Well informed about car options
Financial Center
Buying a car will be one of the most significant investments of your life. With down payments, monthly payments, insurance, regular maintenance, and the unexpected maintenance it seems almost impressive how so many people can even afford them. But, vehicles have become a widespread utility that almost everyone uses these days, and the biggest reason for that is financial assistance. Vehicle financing is always evolving to fit the needs of society. Of all the advancements in automotive financing today though, the most exciting and convenient option is Buy Here Pay Here.
What is Buy Here Pay Here?
Buy Here Pay Here basically is a term used to identify automotive dealerships that not only sell you cars but also sell you financing options. They usually are for those with struggling credit scores, and because of that, the interest rates will be higher. There are plenty of advantages and disadvantages to using a buy here pay here dealership.
Pros of Buy Here Pay Here
Credit Score Doesn't Matter – If you go to a Buy Here Pay Here dealership you will find that credit isn't really a factor for them. They sometimes won't even ask for a credit check. This makes it possible for anyone to finance a vehicle if necessary.
Speedy Financing – Just finding a vehicle can take days, weeks, or even months if you are determined to get the best value possible. Buy Here Pay Here in Dayton, Ohio makes the financing aspect even faster though so you don't have to waste any additional time with a bank or other financing platform. Not only is it fast though, but it's also simple as well.
Reasonable or No Down Payment – When it comes to Buy Here Pay Here, the down payment isn't very big and often not even required. The dealership makes money off your monthly loan payments anyway, so they don't generally feel concerned about large upfront down payments.
No Long Commitments – Buy here pay here will allow you to pay them back as quickly as you feel you can. So if you want to pay off the car in full at any time, you will have that right.
Cons of Buy Here Pay Here
High interest – With all honesty, Buy Here Pay Here dealerships do need to make sure they get their money somehow. Considering they don't even check credit history, they want to be sure they will get what is owed to them.  As such, you can expect a higher interest rate when using a dealers Buy Her Pay Her financing services.  Frankly, BHPH dealerships are selling you financing just as much as they are selling you cars.
Risky investment – Buy Here Pay Here can be a risky investment for the dealer.  Given the lack of a credit check or less than perfect credit from the buyer and the convenience the dealer is offering with BHPH, the dealer needs to make sure they can cover the costs of the service they are providing.
Monitoring – Sometimes a BHPH dealership will install a tracker in the vehicle you buy due to the high frequency of people with poor credit using this system. If the payments start going bad, they will always know where the vehicle is in order to have it repossessed.
Enjoy One-Stop Shopping With McCluskey Auto
This world is full of convenient options that will make things easier. One-stop shopping for the automotive industry is only just beginning to show its full potential and at McCluskey Auto, we are proud to continue embracing it. From answering your initial questions about our inventory, to buy here pay here financing and post-purchase maintenance, McCluskey Auto takes one-stop shopping to a whole new level. No matter what your automotive needs are, be sure to choose McCluskey Auto!