Nobody Has Time for That: Why One-Stop Shopping Is the Way to Go for All Your Automotive Needs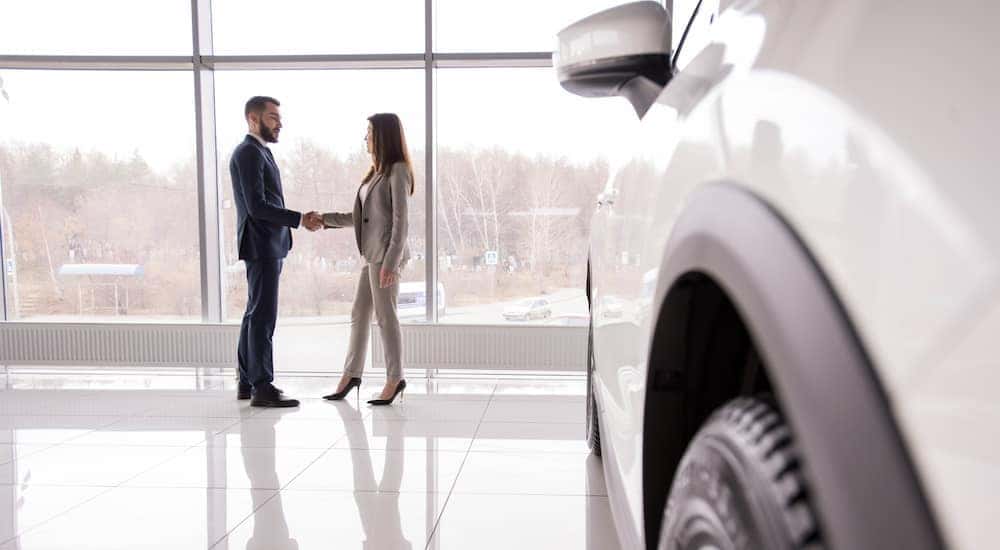 We'll say it: shopping for a car is probably not anybody's favorite thing. All-too-often, the process seems to go on forever, involves pushy and unhelpful salespeople, financing that seems like a maze of terms and numbers, and an end result that is satisfying only because it's finally over, and you can begin the healing process. Fortunately, we believe there's a better way to shop for a vehicle, and as your Buy Here Pay Here Dayton, Ohio, we're committed to not only saying there's a better way but proving it too.
For us, the solution is pretty simple: one-stop shopping that is focused, from beginning to end, on putting your needs first and making sure you drive away happy. That shouldn't be a revolutionary thing, but if you've had some of the experiences at other dealerships that we often hear about, then you know it kind of is. With our approach to one-stop shopping and serving our customers as a Buy Here Pay Here (BHPH) dealership, we're able to handle every step of the car-buying process and ensure it's as painless and productive as possible.
Customer-Focused Service
You'll hear the term "customer service" used all the time, which is great, but there's something clearly lacking in that term. Any interaction a business has with a customer is technically customer service; it could be good, could be bad, or simply neutral – but it just means there's some kind of service occurring. For us, what matters most is customer-focused service, which means we focus on what you need and how we can solve your problems.
This is the first part of offering you a great one-stop shopping experience when you're looking for your next vehicle. The first interaction we have with you is all about talking to you and working closely with you to figure out what you need in a vehicle. You might already have a clear idea, which is great, but it's just as likely that you have a vague sense of what would work and a lot of questions. In any scenario, our focus on helping you with what you need – not what we want to sell – allows us to ensure you get the right car.
The reason for this is simple: if we don't make a good impression on you with great service from the very start, then we don't deserve your business. Our goal isn't to make a sale; our goal is to see you drive away completely happy with your vehicle. By working with you, answering your questions, and figuring out what you need, we know we can see that happen.
An Amazing Selection of Used Vehicles
No matter how good our customer-focused service is, however, it would be meaningless if we couldn't provide you with a great vehicle. Part of being your one-stop shop for a used car is having a fantastic selection of hundreds of different pre-owned models available. This allows us to work with you, figuring out all of the details of exactly what you need and then actually showing you that car, truck, or SUV.
We've heard from plenty of customers who are frustrated by other dealerships that seem to push them toward a particular model or two that they're trying to get rid of. This typically is done without any regard for what would actually work well for the customer. That's not what we're here to do. By having hundreds of different models available, we can focus on what you need, on what vehicle would be best for you, and then enjoy watching you drive away in it.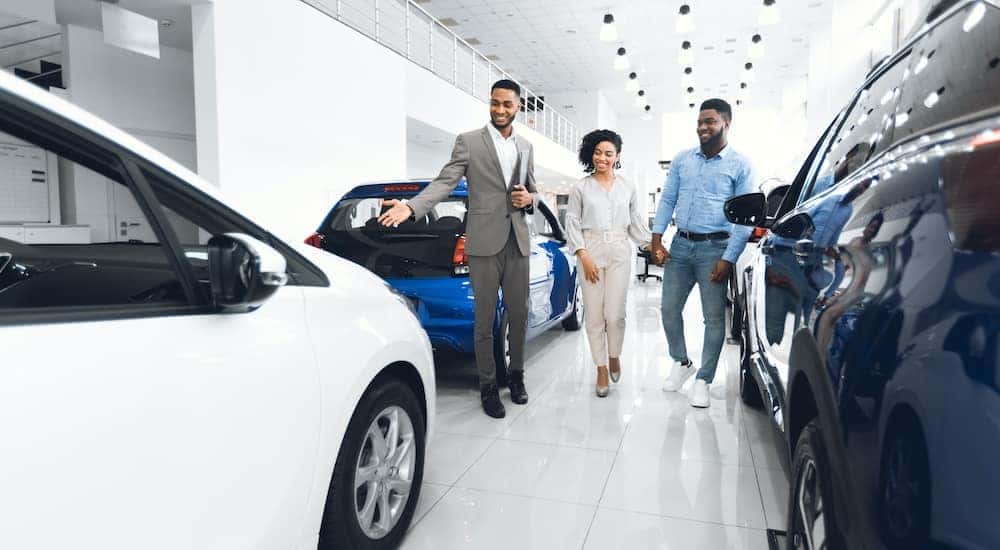 Expert Financing Solutions
As we said, we know that a lot of people don't look forward to car shopping, and a major part of that for many of them is the financing process. Most folks don't really like thinking and talking about finances at the best of times, and when you combine that with the potential stress of trying to pick the right model and dealing with a pushy salesperson, it all adds up to a horrible experience. As your one-stop-shop dealership, however, we want to make sure that every part of the car-buying process is simple and rewarding for you.
We can't promise that figuring out financing will be fun, unfortunately, but we do everything we can to at least make it as hassle-free and straightforward as possible. That means discussing all of your options while figuring out financing and working hard to find you the best solution to meet your needs. Our financing experts have pretty much seen it all before, so no matter what your situation looks like, they can help you figure out the right way to go. If your credit picture is particularly rough, then we offer Buy Here Pay Here financing to help you out. With Buy Here Pay Here, every part of the financing process is done in-house, making us the only place you have to interact with.
Buy Here Pay Here: Financing Made Easy
Offering you our services as a Buy Here Pay Here dealership is a major part of what allows us to provide you with one-stop shopping for a vehicle. If your credit is in bad shape, and you find that other lenders are uninterested in helping you out, then we can help. As a Buy Here Pay Here dealer, we approve just about anyone for a reasonable financing plan to get you into a vehicle. For the most part, all you need is proof of employment and a permanent address, and we'll be able to help you figure out the right Buy Here Pay Here solution.
It's true that Buy Here Pay Here financing typically has higher interest rates than working with a third-party lender, but that's because there's a pretty big inherent risk in making this kind of loan. Having good credit is all about being able to show that you're good with paying bills and loans, so if you have little or poor credit, then there's no way for a lender to know that a loan is going to be paid back. The upside of this, however, is that paying off a Buy Here Pay Here loan can help get you back on the road to better credit and an even better shopping experience next time.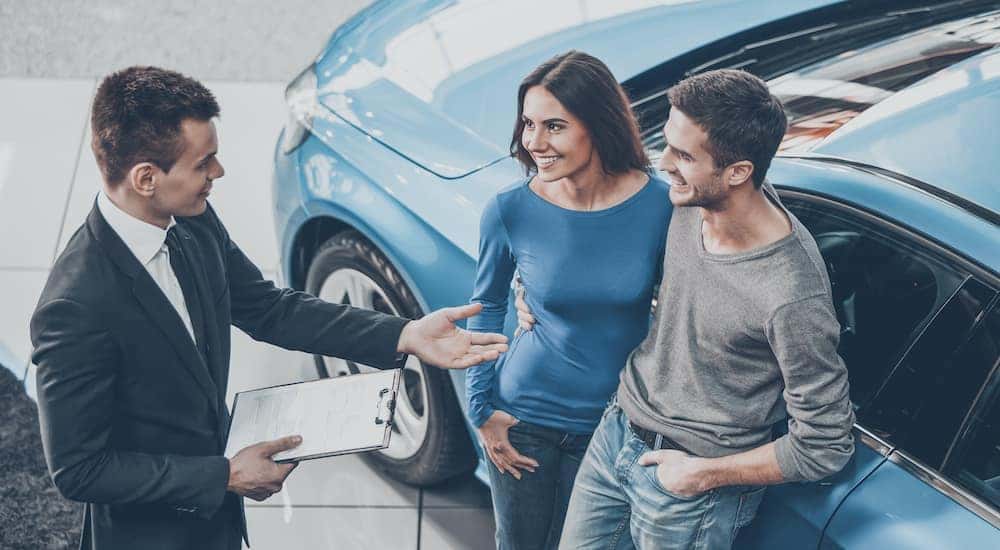 Service and Parts When You Need Them
We're not just your one-stop shopping choice for when you need a vehicle; we'll also be here for many years to come to help you with everything else you need. That means you'll always know where to turn any time you need service or maintenance of any kind. Whether you simply need scheduled and routine work done, or you have a major issue that needs repairs, we'll be ready to help at our certified service center.
Our on-site parts department allows us to keep a wide range of parts on hand so we can get the work done on your vehicle as quickly as possible. If we need a part that we don't have, then we can order it and get you back on the road right away. Even if you prefer to work on your car yourself, we can help you figure out exactly the right part you need for your vehicle and get it to you fast.
McCluskey Automotive: Bringing It All Together
Offering you a one-stop shopping experience means giving you everything you need when you're buying a vehicle and as you continue to enjoy it for many miles ahead. With customer service that focuses on your needs, an amazing selection of hundreds of vehicles, helpful financing that includes Buy Here Pay Here options, and long-term support at our service center, we are always ready to help. Call or come visit us at McCluskey Automotive today and experience this difference for yourself.