McCluskey Auto Can Help You Find Your Automotive Fit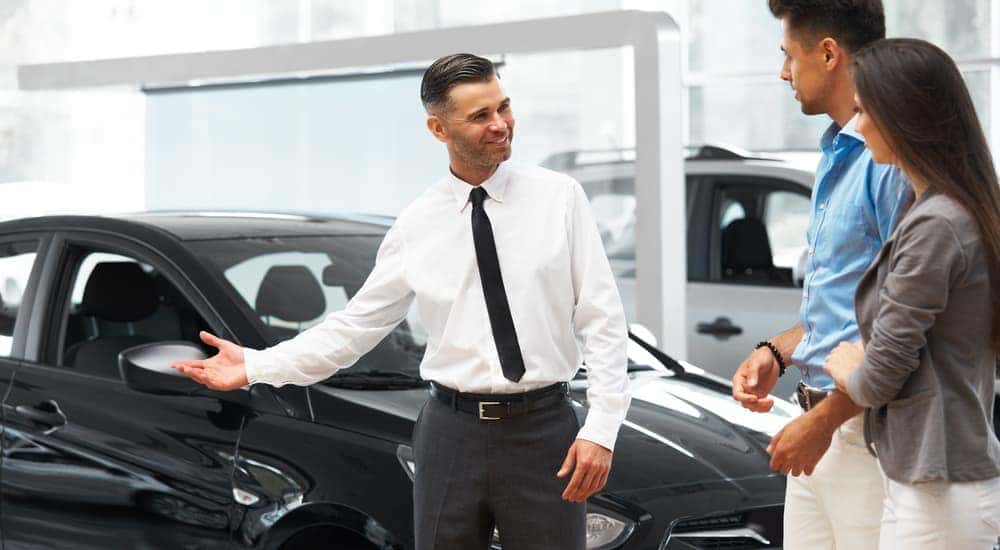 There are certain things in life that you simply can't live without, regardless of one's specific financial situation. One of those things is transportation. Millions of people around the country suffer from low credit scores, and for many of them this status is not their fault. Unfortunately, many auto lenders are not all that concerned with the specifics of how a credit score got to be where it is, and they will simply make decisions on financing based on that number alone. Sadly, this leaves a lot of people in the difficult position of either continuing to drive a substandard vehicle or purchasing something that does not meet their needs and dealing with it however they can. If you live in the Lexington, KY area you may not have many options to find an affordable vehicle. Thankfully, McCluskey Auto has a program for drivers in the area called, "Buy Here, Pay Here" that provides people with the opportunity to purchase quality vehicles within their budgets. You may be hard pressed to find a Buy Here Pay Here dealer in Lexington but you can rest easy knowing that McCluskey Auto is nearby to help. The Buy Here Pay Here Lexington approach takes more things into account than just credit score for people who need a top-notch vehicle. After all, most people do not simply choose to avoid paying their bills on time. In fact, a large portion of Americans with low credit scores face this challenge because of an event or events that they could not control. Examples of these events include the loss of a job, a medical emergency or some other incident that would never be in anyone's plans or even lists of possible problems that they could encounter. McCluskey Auto understands this and our team is here to help.
Why We Do This
People who suffer from bad credit tend to find themselves trapped in a vicious circle.  They may want to improve their credit, but in order to do so, for instance by taking a better job, they'll need better transportation. Unfortunately, some people in this position cannot find proper financing and therefore are unable to expand their work opportunities beyond a certain geographic area. That's just one of the many scenarios we've encountered as we've helped people get out of this rut, and we're glad to have done so for so many customers in and around Lexington.
If you work with us through the Buy Here Pay Here near Lexington program, you'll not only be able to purchase a dependable and high-quality vehicle, you'll be able to expand your earning potential simply because you'll be able to get to more places. Not to mention, when you work with us, you'll be able to help give your credit score a boost by making your affordable payments in a timely manner. You can make those payments through the payment portal right here on our own Web site. Doing this successfully will raise your credit score and help you literally improve your life overall. A higher credit score can help you get approval for additional financing, for a residential lease or for many other things.
The Process
Not only does the Buy Here Pay Here program open up a world of possibilities for the customers we work with, but it's also a simple, easy and discrete process if you choose to get involved with it. All you need to do is the following:
Go to the "Apply for Financing" page on our Web site.
Fill out a short, simple form with your basic information.
You are guaranteed approval.
When we receive your form, we'll send you an offer for financing almost immediately.
There will be no obligation with this offer – just make your decision.
If you accept our offer, start shopping for a vehicle.
You can make your payments quickly and simply on our Web site.
It's really just that simple. Take a few minutes to fill out a form, receive a financing offer and decide if it's something you'd like to accept. From there, you get to the fun part of shopping through our extensive and high-quality inventory. When you see something you like, come on in and take a closer look, and if you like it, you'll sign some documents and be on your way before you even know it! There's no reason not to take advantage of the Buy Here Pay Here program, particularly if you find yourself stuck and without any realistic automotive financing options.
An Alternative To the Online Process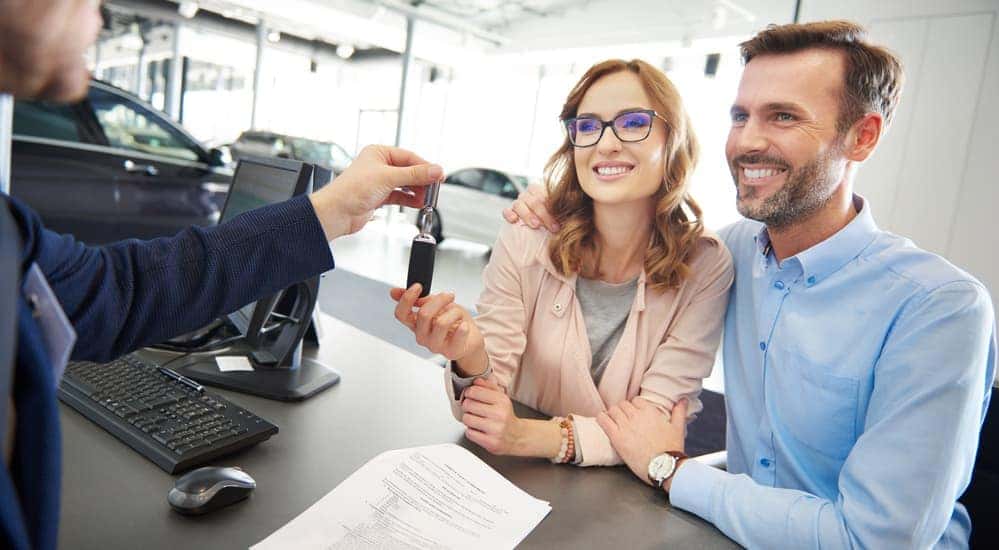 Some people prefer to work with someone in front of them as they consider their automotive financing options. That makes sense, as there could be some additional things to consider as you move towards finding top-quality transportation. McCluskey Auto is here to help you if you prefer to go that route. Come in and see us, and we'll have you work with one of our experienced financial professionals.
We'll go through your credit, your income and anything else that's relevant to help you define a monthly payment that's affordable for you. From there, we'll help you maximize that budget and find the best vehicle possible that meets your needs. Once again, this process is totally discrete and it happens quickly, so you won't be left wondering what's going to happen.
Take Advantage of Our Inventory
Some people mistakenly believe that they are going to have limited choices available to them if they don't have perfect credit. If you're looking for a Buy Here Pay Here dealer in Lexington that may be the case but at McCluskey Auto, nothing could be further from the truth. We have a massive inventory from which to choose, so you'll be able to take a look at new and preowned cars, trucks and SUVs. All you need to do is figure out what type of vehicle would work best for you, peruse those types of models on our lot, and we'll work with you to figure out whether or not that's going to be the best fit for you.
Buy Here Pay Here Near Lexington? – We Make a Difference
Finally, we'd like to invite you to take a look at this program if it could help you because, well, it could help you. When you secure auto financing and improve your quality of life in that regard, you're likely going to see brighter days for other reasons as your credit score rises and you encounter more positive choices in your life. The team of professionals here at McCluskey Auto has always been committed to helping anyone and everyone possible and in any way possible. We put our words to action with the Buy Here Pay Here program near Lexington and in several other ways.
If you have any questions about how all of this works or what you may like to look at, you can always feel free to contact us with your questions. We have professionals standing by ready to help you move towards a better vehicle, a better credit score and a better daily routine. Go ahead and find the vehicle you deserve – contact us today or get started on your application and find out what possibilities could be in store for you in a matter of a few clicks. Within a couple of days at most, you could be driving the vehicle of your dreams.