How to Make a Smart Used Truck Purchase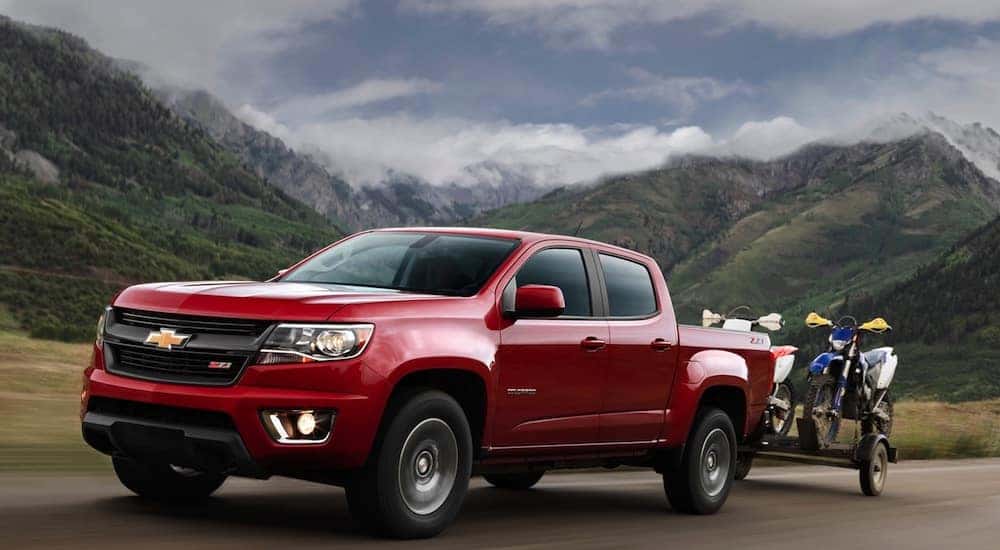 When you are shopping for a used truck for sale, there are a few things that you can do to ensure you buy a quality vehicle at an appropriate price. Finding a vehicle that balances quality and value is the most important aspect of purchasing a used truck. A used truck that suits your budget and needs is easier to find if you follow a few guidelines as you navigate available models and purchase and finance options. McCluskey Auto can help match you with a vehicle that is perfect for you. Starting your search with a few specific needs and wants in mind, as well as having a budget and payment options available will make your used truck purchase a breeze.
What You Want and What's for Sale
Maybe you've had your eye on a particular make and model of truck before you've started shopping. Or maybe you are jumping into the used truck buying process without any specific ideas about what you are looking for.
First, be sure to consider what you are going to use your used truck for. Will it be strictly a work vehicle or will it be an all-around work, play, and family vehicle. What you intend to use the truck for will largely determine the kind of vehicle you should shop for. Cab size, tow capacity, safety features, are all things you will need to consider when you are shopping for a used truck.
Next, you'll want to consider where you are going to shop and what vehicles they have available. Many dealers will work with you if you have a very specific make and model in mind and it is not currently in your inventory. Dealers like McCluskey Auto will do their best to get their hands on the vehicle you want and make it available through their dealership. This process could take a little longer, but it is a good option if you want something specific.
What to Look for In a Used Truck
While you are shopping around there are a few things you should do to ensure that you are purchasing a vehicle that is both priced well and in good condition. These steps are something you can do no matter what kind of used truck you are considering.
Examine the truck in daylight and on level ground so that you can check the exterior as well as fluids correctly. Check all body panels from back to front. Go around the bottom of the vehicle and check for any rough edges or rust. Raised areas on the roof signal rust underneath, so check for that.
Under the hood, check the coolant fluid for any discoloration that could mean rust. Check the air filter for excessive dirt, as well as the engine. Large amounts of grease or oil deposits could mean that it was not taken care of thus far. If the car has an automatic transmission, check the dipstick. If the oil smells burnt at all this is a red flag as it signals trouble for the transmission.
Start the engine. Listen for any sounds that don't seem normal like loud bangs or clangs. Check the emergency brake and make sure it holds. Check all switches and extras on the car such as lights, air, etc. Turn off the motor and open the trunk and look for rust.
Finally, take it for a test drive and notice anything that might seem odd. Loose brakes, notice how it handles overall, and check for any evidence of odometer tampering (if the stated mileage doesn't seem to match up with the wear on the car, there could be an issue.)
---
Added March 2021
Most Popular Used Truck Models
Once you start looking for a used truck for sale, you'll find a lot of models and styles available. Depending on what kind of truck you want to buy, there are a few popular models you may see on the used car market.
Ram 1500
If you're interested in a full-size used truck, then the Ram 1500 is a fantastic option, especially if you want some of the best interior features available. For the most part, we would recommend looking for a model from the last two generations, as these will get you the best overall features. The fifth-generation was introduced in 2018, but the fourth-generation models date back to 2009 and are still a high-value buy. These trucks can be had in your choice of a couple of different cab sizes, but we like the Crew Cab for an optimal amount of interior space for passengers and cargo.
For the best performance, look for a model from 2014 or later, which had an 8-speed transmission available. Starting in 2014, a turbo-diesel V6 engine was made available, so keep that in mind if you want a diesel engine in your pickup. For the best interior features and safety options, a model from 2019 or later is your best bet since these have an available 12-inch infotainment display and the most modern safety features.
Ram 2500
This is one of our favorite choices if you are looking for a heavy-duty used truck for sale that can get a lot of work done but still surround yourself with a wide range of impressive features. The Ram 2500 can deliver some beastly performance but also offers plenty of sophisticated and luxurious options. Model year differences for the 2500 run are pretty similar to the standard Ram 1500, so keep that in mind as you look at different options.
When it comes to engines, these trucks offer the option of either an I-6 Cummins turbo-diesel or a HEMI V8. However, power output has gone up steadily over the years. On a newer model, such as one from 2019 or 2020, you can find a rear air suspension and interior features like a 12-inch infotainment display. These pickups have a maximum towing capacity of up to 20,000 pounds for incredible capability and muscle. But you need to have the right combination of engine and configuration, so keep that in mind while shopping.
GMC Sierra 1500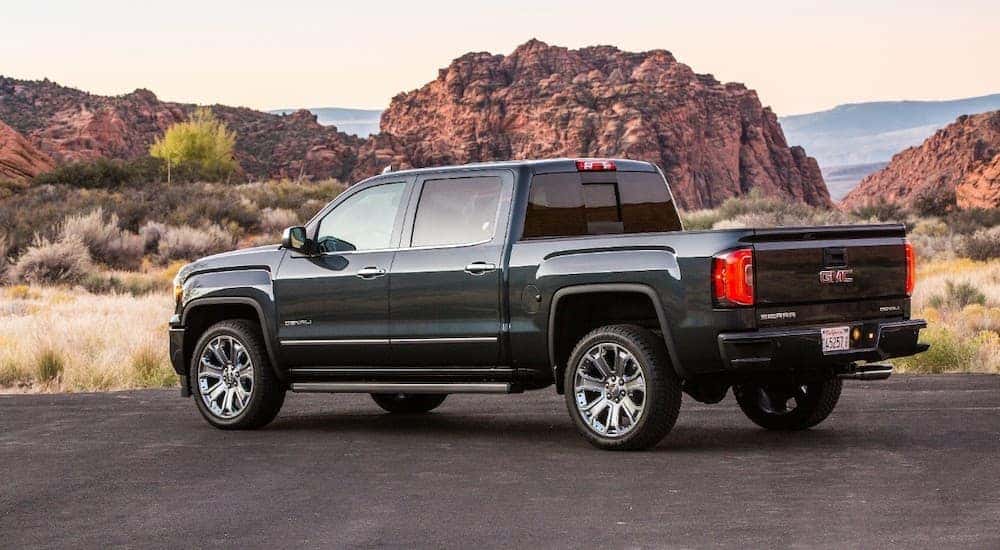 Another great option, if you are interested in a full-size used truck for sale, is the GMC Sierra 1500, which has been around for more than 20 years. Although quite similar to the Chevy Silverado in many ways, since they're built on the same platform, the Sierra is still its own truck with a lot to offer that you won't find on the Chevy model. In general, the GMC Sierra is a more luxurious option with a lot of upgraded features for you to enjoy.
While there are plenty of great model years available with the GMC Sierra, we suggest looking for one from the last generation or two, going back to 2014. Models from before this time are still good, but you'll get the best combination of features on a newer used truck. Superior engines have been offered since 2014, so you'll get the best performance with these models. Look for a model with an 8-speed automatic transmission and magnetic ride control – a Denali trim will be your best choice – for the most enjoyable ride possible.
Toyota Tacoma
Here is a terrific choice if you're in the market for a used midsize pickup. The Toyota Tacoma has been a very popular and reliable option for several decades, offering plenty of capability in a more easily-handled package. The current generation was introduced in 2016, but even older models bring incredible reliability. If you want off-road performance, then the TRD trims are the vehicle of choice.
Going back a bit, however, the PreRunner was a popular option that really upgraded the already impressive performance and driving experience of the Toyota Tacoma. The PreRunner essentially had most or all of the features found in the 4WD version of the Tacoma, but with the standard 2WD. That means it has a taller suspension than standard models and can have a locking rear differential and other great features introduced with the TRD Off-Road package. So it's a model we love to recommend to people that want great performance but don't plan on going off-road.
Nissan Frontier
Although it was a compact truck back in the 1980s and 1990s, the more modern Nissan Frontier is a midsize pickup that is a great option if the Toyota Tacoma doesn't quite meet your needs. The Frontier has been around for quite a while and is the name for a model here in the US that is referred to as the Nissan Navara in many other parts of the world. When looking at these models, we typically don't go back beyond 2004, the start of the second generation for the modern Frontier.
For the most part, both 4-cylinder and V6 engines have been available for the Nissan Frontier, so keep that in mind as you look at different used trucks for sale. Both engines are good, though the V6 certainly gives you better performance and is our preference overall. If you're looking at a more recent model and you like to go off-road, then keep an eye out for the PRO-4X version, which is a great choice for hitting the trail.
Chevrolet Silverado 1500
One of our favorite trucks on the road, the Chevy Silverado 1500 has been around since the turn of the century, and that gives you more than 20 years of great pickups to choose from. In general, however, we like to focus on the most recent model years for the best combination of features and great performance when looking at used trucks for sale. We'd go back to about 2007 at the earliest, though models from 2014 or later are even better.
Many different engines have been available on the Chevy Silverado over the last couple of decades, including powerful V6 and V8 options, hybrid engines, and diesels. The generation that started in 2014 included a nicely updated interior, new engine options, and a light-weight design that really optimized towing and payload. With the most recent generation starting in 2019, you won't find a ton of used models from this time period yet, but more are becoming available all the time.
Ford F-150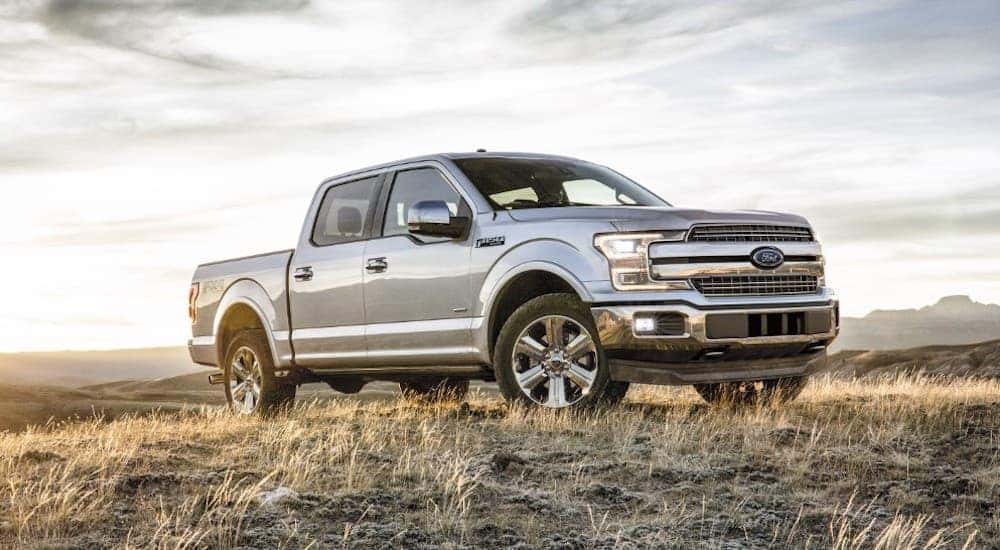 Ford has one of the most impressive vehicles in the industry with the F-150, which has been the best selling truck in America for decades now. Not only does that tell you something about the kind of performance and reliability it has to offer, but it also means you will find a lot of them available when looking at used trucks for sale. You can use this to your advantage since it makes it easy to find the right combination of options to meet your needs. If you stick to the last decade of models, then you'll be in great shape with this pickup.
A redesign in 2009 provided a larger crew cab (Ford calls it a "SuperCrew"), better safety features than previous years, and a new Platinum trim level with all of the best features. Three different V8 engines were available starting with this generation, so you can easily find a used F-150 with a lot of power and great performance. A 2015 redesign included an all-aluminum body for better payload and towing capability, an automatic transmission standard, and great V6 and V8 engines for you to choose from. The most recent generation of the Ford F-150 was kicked off for 2021, with an available hybrid powertrain and an updated off-road Raptor model.
---
Many of these particular trucks and SUV's have a nice resale value, and so they are often found on the market for used trucks for sale. They are popular makes and models, usually perform well, and if and when repairs are needed they are usually fairly simple and straightforward. During your shopping experience you will probably find many truck and SUV models, these are a few popular models to consider.
Finance and Purchase Options
Once you find a vehicle that you like and fits within your price range, you then have to consider purchase and finance options. If you struggle with bad credit and have had difficulty purchasing a vehicle in the past, there may still be finance options available to you. One option for those with credit difficulties are in-house finance options such as buy here, pay here (BHPH) dealerships. With a small down payment and a buy here, pay here purchase option you are able to secure a loan through the dealership and pay it back with reasonable payments from each paycheck. Other financing options that offer low-interest rates or let you take advantage of dealer offers or incentives can help you save on your used truck purchase.
One-Stop-Shop
While you are browsing our used trucks for sale at McCluskey Auto, view our inventory, check out our financing options and get in touch with one of our customer service specialists. We are happy to answer any questions you may have about specific vehicles, financing, and more.  We are committed to providing the very best customer service to our customers and look forward to setting you up with your perfect used truck.