How Does a Buy Here Pay Here Dealership Work?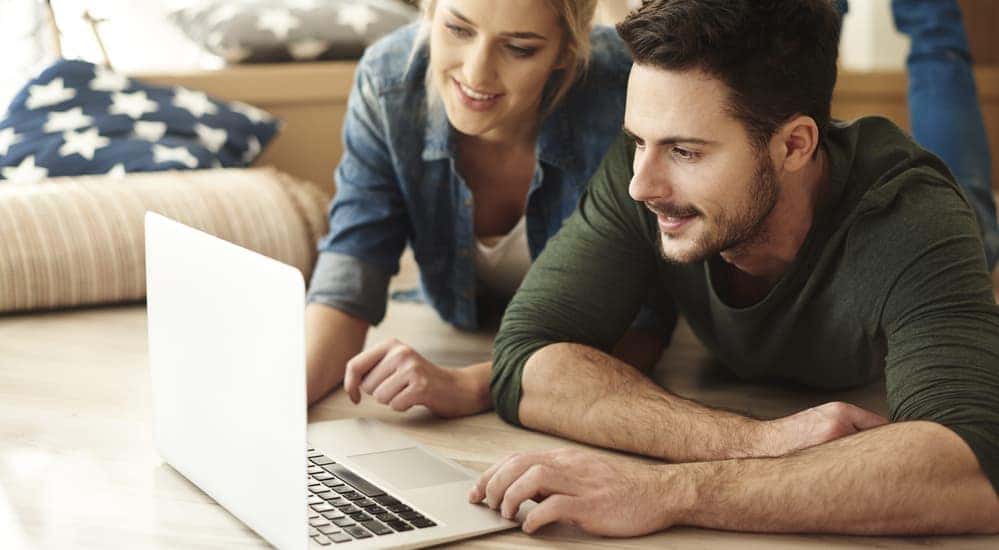 Buying a car can be a big momentous occasion. Unfortunately, not everyone has equal access to the same opportunity of purchasing a vehicle. To be fair, cars can be expensive, even if you're buying them preowned. That said, plenty of drivers can afford even brand-new vehicles, but may not have the financial record to prove themselves to be a trustworthy creditor. Others may struggle to separate from poor financial decisions made years and years ago. This is precisely where buy here pay here dealerships like McCluskey Auto come in. McCluskey Auto has been a trusted resource for drivers throughout Louisville, Kentucky. That said, plenty of potential customers visit our dealership confused as to how does buy here pay here work at a dealership, and whether they're a good alternative to the traditional model. Their car buying experts are here to show you why buying from a buy here pay here dealership could be a great option. You can take advantage of the wonderful opportunities that McCluskey Auto and other buy here pay here dealerships provide.
What To Expect From a Traditional Dealership
For such a long time, drivers only had a single option for car buying, the traditional dealership. While that old-fashioned model still exists today, it is far from the only path to car ownership, and for a good reason. Traditional dealerships may offer a sizable collection of vehicles and plenty of their own special rates and pricing. But it is difficult to escape the fact that the traditional model is flawed, and skewed only towards drivers who can put loads of cash down or have a near-perfect financial history.
At a traditional dealership, you'll likely be approached by an eager salesperson, ready to lock you into a lengthy auto loan. While you may end up sitting behind the wheel of a brand-new car that's fresh off of the factory floor, you'll be certainly paying the price for that premium experience. This set up can be a great deal for drivers with finances to make it happen, but often excludes drivers who have either bad credit or non-existent credit history.
Say, for instance, a driver visits a traditional dealership looking to purchase a car. While their credit score isn't stellar, they have a decent down payment that they're ready to put down on the vehicle. After you've met with a sales staff member, go on a few test drives and have found the car that fits your needs, the time will come to sit down and discuss finances. At these traditional dealerships, you'll have to apply for financing through a third-party financial institution. These financial institutions have varying levels of acceptance which give no means to guarantee that you'll get approved for financing even with a decent credit score. A lot of factors are taken into account, and one bad mark on your credit history could give the financial institution a lousy feeling about lending out money.
Now imagine if this were a driver with bad credit or non-existent credit history. They'd be left out entirely, as these financial institutions are unlikely to approve a driver with bad or poor credit no matter how much of a down payment they have. This is why McCluskey Auto was founded. We want to provide these forgotten drivers with an alternative car buying process that could be better tailored to fit their budget and financial standing.

Dispelling the Myths
So, how is the buy here pay here method different? Well, at these dealerships, you'll be given the option of financing directly through the dealership. So, this means that you'll make all of your payments directly to the dealership, as the dealership is its own financial institution. So yes, you can forget all about the bank. As a result, when you finance through a buy here pay here dealership, you'll be given a little more flexibility when it comes to payment plans. In the same instance, these dealerships are often more lenient when it comes to approving auto loans for drivers with less than favorable credit scores, or non-existent credit scores.
Unfortunately, there are a lot of myths surrounding the buy here pay here dealership. For one, there is the common misconception that buy here pay here dealerships rip drivers off by giving them auto loans with high-interest rates. While there are certainly less than reputable BHPH dealerships who may approve poor loan agreements, this all depends on who you go to. There is also the idea that they rope drivers into lengthy auto loans that take forever to pay off. As mentioned just prior, whether or not you encounter this all depends on the dealership that you choose to do business with. There are a number of buy here pay here dealerships that do fall into the stereotype of being a less than favorable way to purchase a car. Although the same can be said of your ordinary dealership. There are bad actors everywhere, no matter what kind of dealership you choose.
While the BHPH dealership model may seem unorthodox at first glance, there is a wide range of benefits to buying from one of these reputable dealers. Instead of having to settle with what the bank gives you, you work face to face with the same group of individuals who will be helping you finance your car. On top of that, you'll be given access to a group of financial experts who understand that a credit score or the lack thereof can be unfair at times. They want to work with you to get the best deal possible, no matter what. In truth, a great buy here pay here dealership will be just as beneficial as a great traditional dealership. Except at a BHPH dealership, you have the option to purchase a car regardless of what your credit score says.
The Truth About Buy Here Pay Here Dealerships
At McCluskey Auto, we strive to create the best dealership experience possible. Whether you're local to the Louisville area or are driving from as far out as Lexington, we strive to provide all of our drivers a seamless path to car ownership. We're home to a vast team of auto sales experts, who will walk with you step by step to get you the vehicle that satisfies your every automotive need. Speaking of cars, we have one of the largest selections of preowned vehicles in the Louisville area from some of the most popular automakers in the market today. To us, the car buying process ought to be slow, meticulous, and of course, customized to meet your unique need. As a result, we'll ensure you're 100% satisfied from start to finish. We also make transparency a top priority. We believe that our customers are more like family than a point of sale. We make this possible by answering any questions you may have so that there isn't a single moment where you feel left in the dark. At McCluskey Auto, we work tirelessly to continue being one of the best buy here pay here dealerships near Louisville and the rest of the state of Kentucky. Its worth the short drive, we guarantee it!