Full-Size Vs. Mid-Size Trucks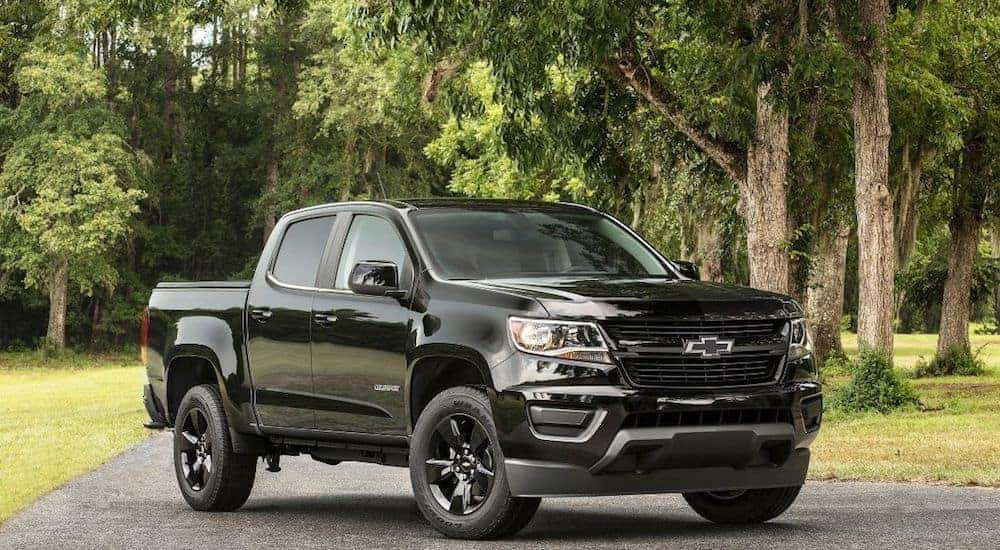 Owning a truck is an attractive prospect to a lot of drivers. The ability to haul around a lot of cargo or tow something heavy comes in handy compared to the limitations of most sedans and SUVs. That is why so many people choose to check out used trucks for sale when they're looking for a commercial vehicle that is both highly capable and reliable at the same time.
If you have never been behind the wheel of a larger vehicle, you are in for a surprise. While some assume that a large full-size pickup is a behemoth to drive on the road, modern trucks offer a lot of maneuverability for their size. Chevy trucks, in particular, are no slouch in the speed department either. The truth is modern trucks offer a lot of the same conveniences and capabilities as smaller vehicles.
While it is difficult to go wrong when choosing any kind of truck, one thing plagues many potential truck owners: full-size versus midsize. The size will influence how it performs and handles on the road. It will also determine how much cargo you can realistically haul or tow in a single setting.
The right choice depends on your particular needs, so here is a brief look at the differences and important factors you should think about.
Full-Size
Full-size trucks are no doubt the most common truck sales, outperforming most car and SUV models each year. It is easy to see why a full-size pickup is an attractive option for many customers. The full-size frame offers the most options, cargo capacity, performance, and more. When nothing but the best will do, full-size is the way to go.
Full-size trucks are designed to be the most versatile and adaptable. That is why you will find a number of different cabin and bed lengths to choose from when purchasing a new full-size truck. Cabins come in single bench, crew cab, and full cabin varieties depending on how much room in the rear you need for passengers or equipment. Similarly, bed lengths often vary from five to eight feet. For both choices, cabin, and bed, the longer you go, the less maneuverable the truck will be.
Larger trucks often come with the most engine options as well. It is common to find a number of different engine types ranging from six to eight cylinders. Some engines are geared towards better fuel efficiency while others come with higher torque for better hauling capabilities. Alternative fuel options, such as diesel and ethanol, are also available for customers who want something different from gasoline.
When you're thinking about a full-size truck, it's important to understand the major differences between it, a midsize pickup, and other vehicles. Beyond specifications, the real difference comes in the form of the feel of the vehicle. Maneuverability and overall handling characteristics are where new truck owners have to adjust to feel comfortable with their new ride. Longer trucks will require more turning space in general. Longer lengths can also affect the suspension and feel of the truck.
All it takes is a little bit of time and practice to get used to a full-size truck. When you get the feel of it, you will be able to enjoy the full capabilities of the vehicle from the comfort of luxurious interior.
Midsize Trucks
Back of in day, full-size trucks were a lot smaller than they are today. As time has gone on and trucks of gotten bigger, there have been some customers who miss the maneuverability, fuel efficiency, and speed of the smaller, older versions. This is where midsize trucks come in. Trying to recapture the capabilities and feel of old truck models, a midsize truck bridges the gap between full-size pickups and smaller vehicles.
A midsize truck is perfect when you want the feel of a car with the capability of a full-size pickup. Needing more cargo space and hauling capacity requires the same design as a full-size vehicle. When an SUV won't do, a midsize truck is the perfect option to have the best of both worlds: a small presence on the road, better handling characteristics, and a good amount of passenger and cargo room.
The range of choices midsize trucks provide depend on the particular manufacturer. Chevy, for example, offers plenty of engine and trim line options in the Colorado. This model is a popular choice for many professional workers wanting a reliable commercial vehicle. It is also a good contender for an off-roading platform given the number of modifications owners can easily make on a small budget.
The best thing about a midsize vehicle is the smaller learning curve owners go through when adjusting to the feel of it. Since it is smaller, it's turning radius is more similar to a car for larger SUV. When you get behind the wheel of a midsize truck, you will find the interior to be car-like as well. This all means you can realistically drive a midsize pickup without having to adjust your driving style from the very start.
Knowing Which To Choose
How do you know which to choose when you want a new or used truck? That choice comes down to personal needs and preferences. Both full and midsize trucks can handle a lot of common tasks and challenges. The only major difference is whether you need the larger size/capabilities or, the better fuel efficiency and handling.
If you want a true truck experience, something full size is the way to go. Better hauling and trailering alone will open up many doors for you that are not possible with smaller vehicles. On the other hand, a midsize truck is for you when the car-like experience is necessary. A smaller adjustment period goes a long way to enjoying the truck
Still, don't know which to choose? Let McCluskey Auto help you decide by checking out our inventory or speaking with a qualified staff member. We are here to help so you can easily make the right decision in no time at all.