Enjoying Lexington: A Guide to Exploring Our Scenic Region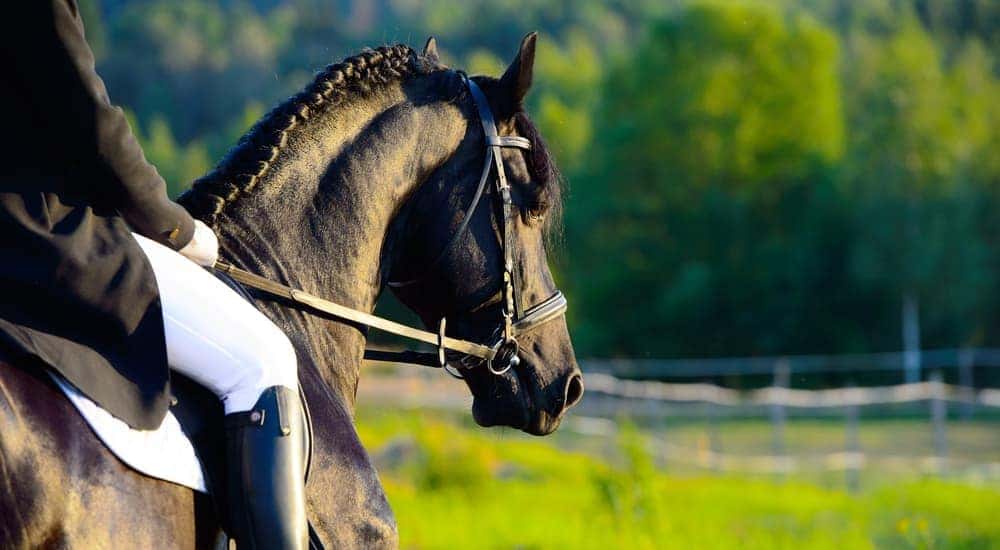 It's not uncommon for people to equate dealerships to the likes holiday sales events but, aside from that, people tend to categorize us as perennial year-round businesses (and rightfully so). What we find interesting are those subtle nuances in terms of seasonality, specifically in regard to how they influence car-buying decisions. Commonly driven by the activities and lifestyle of the buyer (and their families, if/when applicable) it's not uncommon for us to see seasonal surges in interest. And with summer winding down, we expect more of the same. So for those in search of a great Buy Here Pay Here in Lexington, or Fall activities abound, we're going to cover some of them right here… right now, beginning with…
Take a Hike
From enthusiastic hikers to those who simply enjoy some downtime surrounded by our natural surroundings, there is no shortage of lush, and sensory-stimulating areas to cover around Lexington. When he and Daniel Boone first set foot in the Bluegrass region back in 1775, Felix Walker wrote, "it appeared that nature, in the profusion of her bounty, had spread a feast for all that lives."
Consider, for a moment, the lush offerings of the Kentucky River Pallisades. With limestone cliffs best described as 'majestic,' one of the largest concentration of forests and providing a home for certain rare species of indigenous wildlife it's a favorite for hikers, photographers and bird watchers alike.
Raven Run Nature Sanctuary ranks as another premier destination in the area. Just 20-minutes away from Lexington, Raven Run offers 734 acres of preserved natural resources – consisting of meadows, woods, creek beds and a variety of historic sites deserving of exploration.
Having mentioned Daniel Boone above, we can't forget Red River Gorge, a facet of the Daniel Boone National Forest found approximately one hour east of Lexington. Combining rich forestry with dozens of natural sandstone arches and rock formations, the 25,600-acre area is a powerful and breathtaking experience for the senses to behold.
Not that you can't drink it all in on four-wheels, two-wheels, propelled by a paddle or even sitting still – we just love those long bluegrass walks. That said, here are some other options that you need to check out.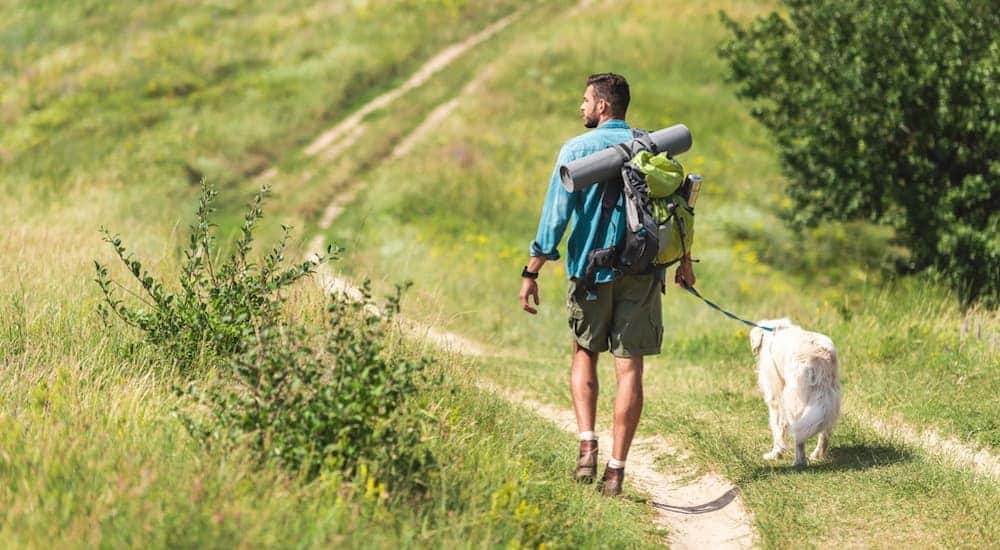 Ready to Peddle
Recent years have seen a surge in the popularity of cycling, be it for sport or pure relaxation. And the Greater Lexington area offers up more than 1,000 miles of roads that are otherwise lightly traveled, ideal for any and all kinds of cyclists. There's even a 600 mile stretch from Pike to Crittenden County that's part of the TransAmerica Bike Trail. And if you're interested in participating in cycling events, check out www.bgcycling.net for a calendar of current events scheduled.
Saddle Up
We can probably skip over any explanation as to why Lexington is almost synonymous with horses, right? That said, the area is saturated with options for scenic trail riding as well as private stables to choose from. In fact, there's almost too many to count (or even attempt to list). That said, the Kentucky Horse Park is an undisputed favorite home to many of them and is open through October – perfect for fall riding.
With a Paddle
But what about those of you looking to get out on the water? We'll cover some great fishing options in just a minute but, for those of you interested in kayaking or canoeing, Elkhorn Creek ranks as one of our favorites. Passing through seven counties worth of scenic and historic vistas, the 100 mile stretch of quiet waters (including a 6-mile whitewater gorge) is a feat for the senses. There is also a wide range of more modest options to be found along the gorgeous Kentucky River.
Plenty of Fish
If you're 16 years of age or older, be sure that you've visited www.fw.ky.gov or your local store to secure your state fishing license. Why? Because Kentucky is home to more than 200 native species of fish, 40 of which are classified as game fish.
And you have a great fishing option available to you without even having to leave Lexington! That's right, Jacobson Park on Athens-Boonesboro Road. 47-acres provides plenty of spots to cast from, and the lake ranks among the favorite waterways in the area. Fair warning to the inexperienced though, as the waters are also open for sailing and paddleboats, meaning that they're not entirely settled waters.
But if you need even more space, consider Herrington Lake, found just between Harrodsburg and Danville. Earning the distinction of being Kentucky's first man-made lake, it's hard not to appreciate the scope of 3,600 acres which provides a home to countless largemouth, striped and white bass, along with plenty of crappie and bluegill.
Located about 75 miles south of Lexington, you'll find Laurel River Lake, a 6,000-acre bounty for bass enthusiasts. 65 miles to the east you'll find Cave Run Lake, an 8270 lake, rife with trophy muskie. And if you want to head over to Scott County, one of the best smallmouth bass streams can be found at Elkhorn Creek. Like we said, plenty to choose from.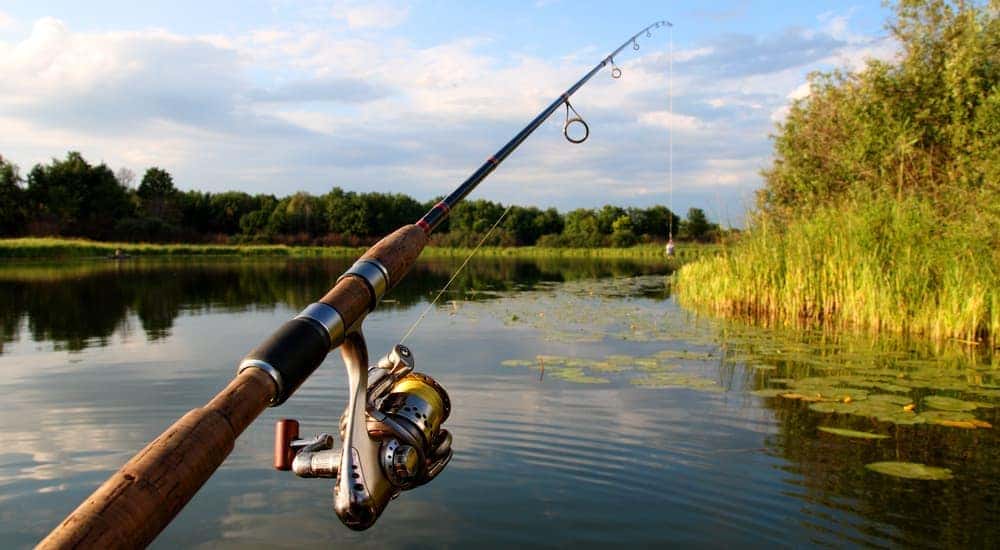 Setting Up Camp
And of course, we'd be remiss if we didn't touch on the options for those who love camping. From 'roughing it' to full-out glamping, there are a variety of options to choose from in-and-around Lexington. Some, of course, are seasonal – but in the late summer and early-to-mid fall, the options are wide-reaching.
To Sum it Up
There is no shortage of options available for you to experience the natural wonders that Kentucky has to offer. It's really no surprise that so many people reevaluate their vehicle needs based on a desire to get out there and enjoy themselves. From the do-it-all ability of a pickup to the versatility of a crossover, the right vehicle can help you to haul gear or keep a trailer in tow. Or maybe, the competitive fuel economy of other options might provide a compelling argument for hitting the road and widening your search a little.
Whether or not you're planning to purchase a new, or new-to-you vehicle right now, we hope this helped to spark some thoughts in your head as to activities you might want to tackle in the months to come. And with such a wide variety of options available to you, trust us, we've only skimmed the surface in the ideas we've listed above.
But if you are in the market for a vehicle, we hope that you'll decide to visit our dealership or even spend a few minutes exploring mccluskeyautomotive.com. From our expansive selection of cars, trucks, crossovers, and SUVs to our desire to provide every customer (regardless of their circumstances) with the financing they need, we're certain that we can help you to find the perfect fit.
Either way, we hope you've made the most of the summer thus far, and have even bigger and better plans laid out for the fall months. We can only assume that, if we've been at all successful in achieving our goal, your wheels are already spinning.