Choose McCluskey Auto When Searching for Buy Here Pay Here Lexington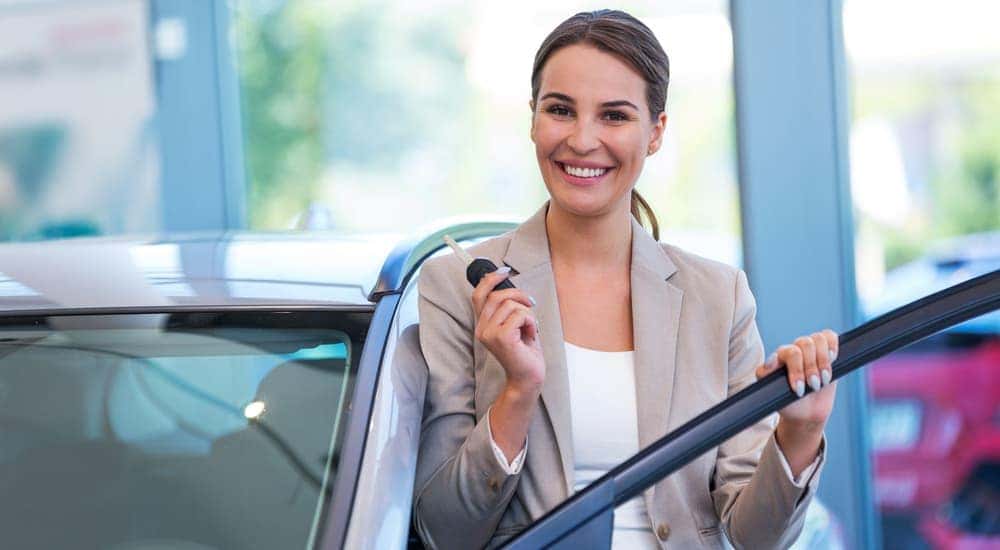 Having bad credit may limit your options when it comes to trying to buy a new or used vehicle. However, it doesn't have to. When you work with a dealership that offers buy here pay here (BHPH) services, you can obtain credit from their facility and not go through a bank. If your Buy Here Pay Here Lexington search has landed you here at our dealership website, then you are at the right place.
Choose McCluskey Auto to help you with your BHPH needs so we can work with your current financial situation to get you in the right vehicle that is ideal for you. Don't feel that you have run out of options if a bank is not willing to offer you a loan for a car. We want to operate as your primary lender and provide you with a more flexible form of financing.
Understanding BHPH Myths
You may be cautious about working with a Buy Here Pay Here program because of things you might have heard. However, these are myths and not how legitimate dealerships do business—at least not the ones who value their customers and want to continue to cultivate customer loyalty. The right BHPH dealership wants to work with you to ensure that you get financing for the right car so you can get back on track and improve your future credit rating. Consider come of the following BHPH myths:
High Down Payment – The typical business model for the Buy Here Pay Here program originated in the 1950s. This program requested high down payments that came close to the total cost for the vehicle. Most of the monthly payment included interest paid to the dealership. This is not the case today. We will work with you and your current financial situation regarding the down payment.
High-Interest Rates – Some dealerships charge in excess of 30 percent interest for their Buy Here pay Here programs. These dealerships charge the maximum allowed interest in their state. This is not the case for many dealerships and especially not at McCluskey Auto. We offer affordable rates and work with our customers.
Fear of Repossession – One myth circulating is that you only run the risk of late fees or repossession of your vehicle if you purchase from a Buy Here Pay Here program. This is not true. Regular banks and financial institutions that provide loans can also charge late fees and repossess the vehicle. Continue to make your payments on time and stay in contact with our office to discuss any financial bumps in the road that you encounter. We want to keep the lines of communication open with our customers
Churning Practices – This myth depicts BHPH dealerships that quickly repossess vehicles and then sell them again and again in an unfair cycle. This is not the case with legitimate BHPH dealerships. It is better for the dealership to work with their customer to pay the loan off in full, rather than repossess the vehicle.
Unregulated Industry – The banking industry has to adhere to strict financial regulations to protect customers. Another myth is that the Buy Here Pay Here industry is not similarly regulated, and customers are not protected from unfair practices. This is simply not true. There are a variety of laws and regulations that the BHPH dealerships must comply with including the following: State Usury Laws, The Used Car Rule, The Risk Based Pricing Rule, The Privacy Rule, The Truth in Lending Act, State & Federal Unfair & Deceptive Practices Laws, The Fair Debt Collections Practices Act, The Fair & Accurate Credit Transaction Act, The Safeguards Rule, The Disposal Rule, and The Red Flags Rule.
Don't let any myths about the Buy Here Pay Here industry stop you from purchasing a vehicle and working to improve your credit rating. As you can see from that listing of laws and regulations, you are well-protected against any unfair financial practices that could occur with some unscrupulous BHPH dealerships. At McCluskey Auto, we value our customers and treat them right.
Secure Financing Today
You will not be turned away from our Buy Here Pay Here program because we value our customers and want to provide the best car buying experience. You'll love the one-stop shopping experience that ensures that you can easily find the ideal vehicle for you, work with our in-house lending department and professional sales team, and drive off our lot with a reliable car. We understand that your credit history is not great, but you need to purchase a vehicle. Our goal is to help you secure financing today for the reliable car that will help you get to work each day and diligently try to improve your credit score.
Getting Started is Easy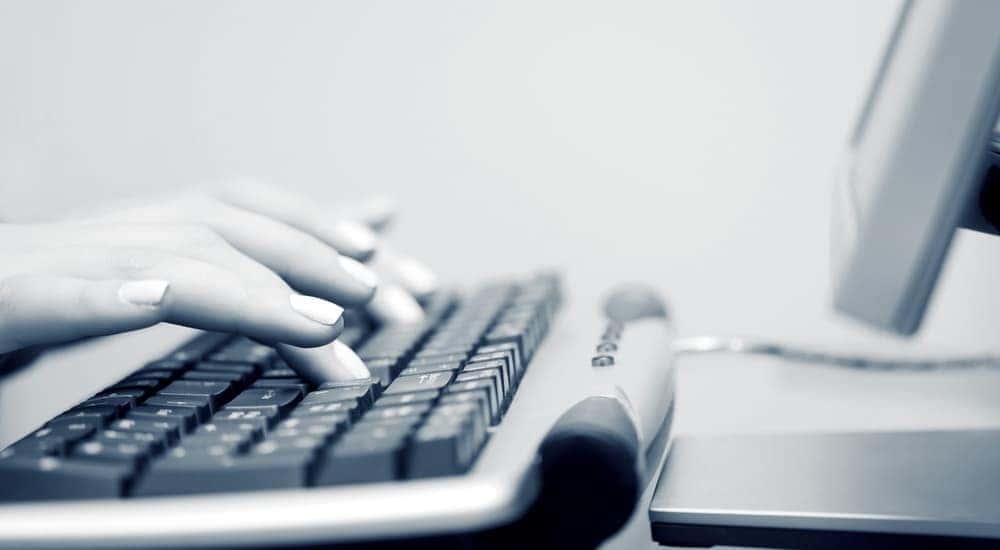 Don't let your bad credit stop you from buying your next vehicle. Getting started with the Buy Here Pay Here process is simple. You can apply for BHPH financing through our "Apply for Financing" link. You'll find a short form that needs to be completed with your information. Once you complete this form, you are guaranteed credit approval. We promise that no one is turned away due to a bad credit rating.
Completing the form does not obligate you to purchase a vehicle through McCluskey Auto. However, once you fill out the form, we'll send you an instant low financing rate offer. Remember, there is no pressure once you get this offer from us. Take your time reviewing it, going over your budget, and then decide whether to accept or reject the offer.
We hope you decide to accept our offer and stop by our dealership to meet with our knowledgeable sales team. You'll love how easy it is to complete the purchasing process and make regular monthly payments directly to our dealership. Simply use the user-friendly Payment Portal on our website, located in the "About Us" section to make your monthly loan payments.
When people have bad credit, they're in a tough situation. They can't get a loan from a bank but genuinely want to improve their rating. You can't do that without the prospect of a financial institution lending to you.
Let McCluskey Auto help you break the bad credit cycle by offering you a BHPH loan for a new or used vehicle. The moment you begin to make regular monthly payments, you are on the road to recovery and regaining your good credit rating.
Work with McCluskey Auto for Buy Here Pay Here Lexington
We have an experienced and knowledgeable sales team who is ready to help you with all of your automotive needs. Review our easy to navigate website to learn more about our vast inventory. Feel free to text or chat with any of our representatives or call or stop by our dealership. Our professional team wants to make sure that you find a vehicle that is perfect for all of your driving needs.
Our finance department offers excellent customer service. We understand the anxiety of applying for a loan when you have bad credit. Our financial team will walk you through every step of the process from the credit approval process to helping you review your financial budget. We'll be sure to get you the best rate for your current situation.
Don't wait another minute. Visit McCluskey Auto and start the search for your new or used vehicle today!