Buy Here-Pay Here Dealerships Provide Many Advantages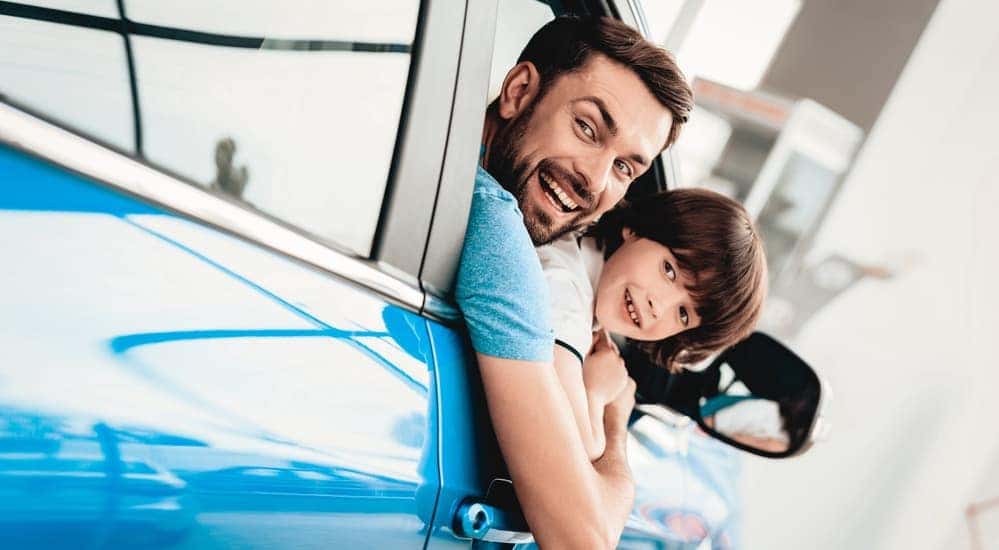 If you're currently shopping with a poor credit score, it can be difficult purchasing a vehicle. Few financial institutions are willing to provide you with the necessary line of financing, meaning you ultimately have no route to purchase a car. Well, in reality, you do have an option… by opting for a dealership that provides Buy Here-Pay Here near Lexington Kentucky, you'll be able to get that necessary line of financing and a new car. It's truly a one-stop-shop for those in need of credit and a vehicle.
Ignore all of the noise that claims that these specific dealerships aren't dependable. As you're about to learn, a Buy Here-Pay Here dealership provides an excellent buying opportunity for those shopping with a poor credit score. Take a look all of the advantages that these dealerships provide to customers, and you'll soon be itching to go visit a Buy Here-Pay Here dealer in Lexington…
One-Stop Shopping
When you normally purchase a vehicle, you'll be required to visit a bank or credit union for the necessary line of credit. Assuming your financial situation is in good shape, this shouldn't be an issue. However, if you're shopping with a poor credit score, you may find that these establishments aren't as willing to work with you. In this scenario, you'd seemingly have no way to purchase a new car, which probably only helps to exasperate your financial situation (in other words, you have no way to get to work, so you can't make money to afford that car).
Fortunately, a Buy Here-Pay Here dealership will solve all of your issues. Besides selling you your new car, the dealership will also provide you with the necessary financing. Regardless of your current credit score, there's a good chance that the business will be willing to work with you, and both sides can subsequently establish a monthly payment plan that makes sense for everyone involved.
Plus, since the Buy Here-Pay Here dealership will be responsible for the financing, there's a near-guarantee that you'll be approved. Assuming you have an address and a steady income, you shouldn't have any worries when you head into these specific dealerships. That way, you can better focus on your car search (instead of being distracted by the financial limitations).
Considering so many dealerships now provide financing to their customers, it shouldn't be too difficult to figure out your impending monthly payments. Simply search for a payment calculator online, and you should have a better idea of your upcoming financial obligation before you've even stepped foot inside of the dealership.
No Obligation
When purchasing a vehicle from a traditional dealership, the sale is usually final. In other words, if you drive off the lot and discover that you aren't satisfied with some aspect of the car, there's a good chance that you're out of luck. You'll have to end up tolerating the ride until you've saved up enough money to afford a replacement. This can be a major bummer if you just dished out good money on a vehicle.
Fortunately, many Buy Here-Pay Here dealerships will provide you with an out. It's common for these businesses to offer a two-day return policy, which is especially helpful if you end up opting for a used or pre-owned vehicle. That way, if you notice that anything is wrong with the vehicle's mechanics, you won't be obligated to pay for the impending repairs. Instead, you can easily visit the dealership and swap your vehicle for another.
Financial Incentives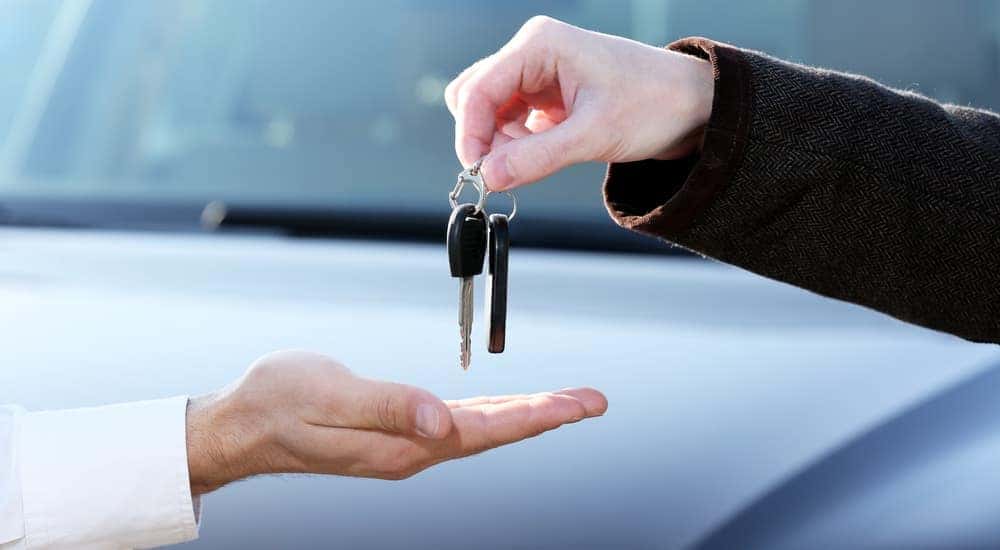 The fact that these Buy Here-Pay Here dealerships are willing to finance your vehicle regardless of your credit situation should be interpreted as a major financial incentive. After all, if they weren't providing this service, you probably wouldn't have any other way of acquiring a vehicle. However, these dealerships provide customers with a number of additional monetary benefits, as well.
Many consumers assume that the interest rates that accompany a vehicle from a Buy Here-Pay Here dealership are incredibly high. Sure, they'll be pricier than if you were shopping with a better credit score, but they surely won't break the bank. You'll rarely see interest rates that are more than 30-percent, and it's more likely that you'll see numbers that range anywhere from 10- to 15-percent. That way, you can keep your monthly payments low while also completing your entire purchase in a rather speedy fashion.
These Buy Here-Pay Here dealerships also provide customers with opportunities to save some money during their purchase. If you're trading in your current ride, the business will surely give you a deal on your next purchase. Some dealers will even give you an opportunity to shop around your offer, meaning you can be assured that you're getting the best possible value for your soon-to-be-former ride.
Certified Pre-Owned Vehicles
While the used car industry has taken a huge step forward when it comes to reliability, we understand if you're still a bit wary of these vehicles' dependability. There's nothing worse than opting for a purchase and then discovering that you ended up purchasing a lemon. While it's very rare that you'd find yourself in this specific situation (and there's a good chance that the seller would remedy the predicament, anyway), the risk still exists.
If you're wary of used cars but can't fit a new vehicle into your budget, there is still an option! Certified pre-owned vehicles combine the monetary incentives of a used car with the reliability of a new vehicle. Despite having been on the road for several years, each dealership and/or brand has assured that these vehicles are road-ready. By the time they hit a dealership lot, they've already undergone an extensive inspection process, assuring that every single aspect of the car is working properly. If you're worried about a used cars dependability, a certified pre-owned vehicle should eliminate any of your wariness.
These vehicles are a bit pricier than their generic used counterparts, but they still provide noticeable savings over their newer rivals. Therefore, if you'd rather stay away from your typical used cars, you still have an alternative to a new vehicle.
Now that you've discovered that Buy Here-Pay Here dealerships are actually a logical route for you and your financial situation, it's time to start shopping. Well, if you live in the Cincinnati, Ohio area, there's no better place to make that purchase than McCluskey Chevy.
The dealership's trustworthiness speaks for itself, so you won't have to worry that you're about to opt into a bad deal or a broken-down car. Rather, the dealership will work with you throughout the buying process to assure that you're receiving the best possible deal and vehicle. The sales team will help you find a used or certified pre-owned vehicle that fits into your budget, and the finance department will work with you to determine a credit and payment plan that isn't unrealistic.
Of course, the dealership also provides a number of additional benefits to customers. Their vast inventory means you'll never be struggling for options, as there is a wide of assortment of new and used vehicles sitting on their lot. Plus, once you've completed your purchase, you can refer to the dealership's service department to fix up any aspect of your vehicle. In other words, McCluskey Chevy will truly be by your side throughout the ownership of your car.
So what are you waiting for? If you need financing for your future vehicle, don't visit a sketchy, untrustworthy business. Rather, visit the premier dealership in all of Cincinnati, Ohio: McCluskey Chevy.