Buy Here and Pay Here in Louisville at McCluskey Auto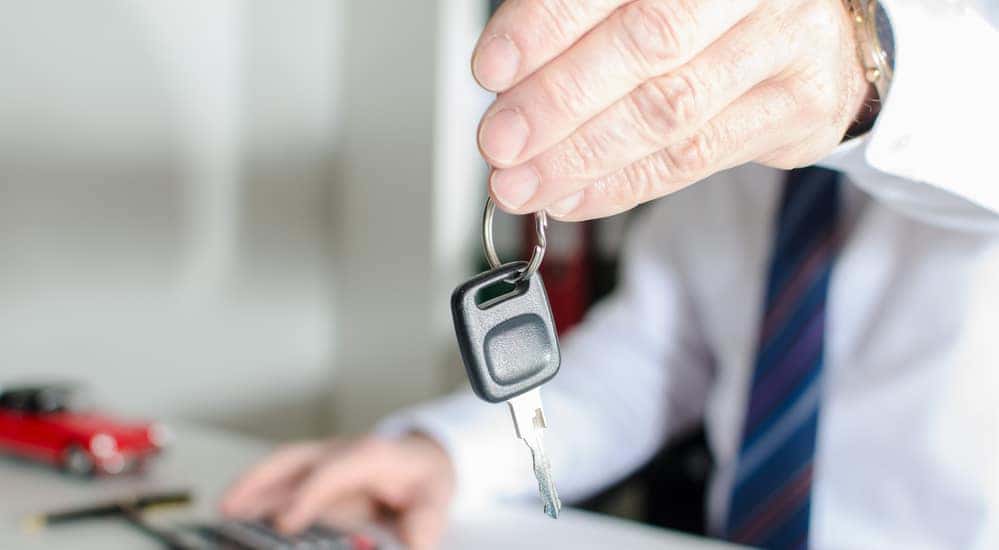 When you are in the market for another vehicle and want to make certain that your experience with buy here pay here in Louisville is one of quality, you will want to check out McCluskey Auto. We have quality vehicles to suit every customer and we are proud to admit that we only take the 'cream of the crop" vehicles to display and sell to our customers. We know that making the decision to purchase your next automobile is not one that should be taken lightly and we want to be certain that your next car buying experience with us is one that you will be pleased with for years to come.
The McCluskey Lineup
We want to make certain that we only have the finest quality automobiles available for customer purchase and we have many deals and incentives to make your next car buying experience an easier one. We have many fine Pre-Owned and Certified Pre-Owned vehicles on our lot and our selection is the best. There is a vehicle that will satisfy every lifestyle and budget for every customer. We have acres of the best possible choices available for your next purchase and offer buy here and pay here to make things easier for you. Whether you need a rugged truck as a second vehicle, or a sporty coupe to get you to work every day, we have exactly what you are looking for and are able to work out the details for financing so that you are able to get into the vehicle of your choice. Here are just a few examples of the quality options of cars, trucks, and SUVs that you are likely to find on our lot:
Chevy Cruze
Chevy Tahoe
Chevy Equinox
Chevy Malibu
Chevy Silverado 1500
Chevy Traverse
We have many quality pre-owned options to choose from on our lot, from the sporty coupes to rugged trucks, we want to make certain that you are able to find the right match for you and for the right price. Talk with one of our Sales Team about what you are looking for in your next vehicle and they will help to make it happen.
The McCluskey Sales Team
Our Sales Team can help to guide you through the process of purchasing your next vehicle and will sit down with you to make an assessment of what type of vehicle that you are looking for, the price range and then your financing needs. They will then direct you to some fine Pre-Owned or Certified Pre-Owned vehicles that best fit the description of what you are looking for in your next vehicle to help you get started. All of our Sales Team members receive thorough,  ongoing and up to date information on the vehicles that we have available so that they are able to give you the best up to date information to help you to make the best decision. We want to be certain that you are satisfied with our service from the first time that you come onto our lot to the moment that you drive off in your next vehicle.
Guaranteed Financing
Check out our easy to navigate website and get pre-qualified for your next vehicle purchase. We understand that your credit can be very fragile and if you are already having issues with challenged credit, it would not be helpful to do a formal credit inquiry. As a result, we have developed a way to be able to check out your ability to make payments and what you are able to afford for a vehicle by entering your name and what your gross monthly income is every month. Below is all of the information that you will need to have on hand in order for us to get you pre-qualified for your next vehicle.
Name
Address
Phone number
Email Address
Gross monthly income
With McCluskey, we make it easy, convenient, and accessible for drivers of all credit situations to get approved for financing. But if you're still worried about getting approved for financing, take advantage of the pre-qualification tool on our easy to navigate website.
The McCluskey Finance Team
Our Finance Team specializes in developing a plan for your specific credit needs and budget. They are experts in their field and have gone through rigorous training so that they have the best up to date information with regards to financing. They will sit down with you and interview you to determine what you are able to afford for a monthly payment and then make certain that you will have a payment that is comfortable for you. In the buy here pay here realm of finance operations at McCluskey, we realize that all aspects of anything with regards to financing for your vehicle requires a lot of tender loving care to ensure that the only effects on your credit will be to improve it.
If you would like to get an idea privately with regards to what you are looking at for a buy here pay here payment plan, you may use our online tool that is available from our website. It is easy to navigate and it will help you to see exactly what you will be paying for payments, interest and a trade in for your vehicle.
Shop by Payment
Value your trade
Payment Calculator
We want to make certain that you are comfortable with regards to all aspects of buying your next vehicle at McCluskey and the ease of navigation of our website is just one of the aspects that we have taken great care to consider. In addition, the options that are available were developed to be helpful to anyone who would like to check out our buy here pay here in Louisville options at McCluskey Auto in the comfort of their own home.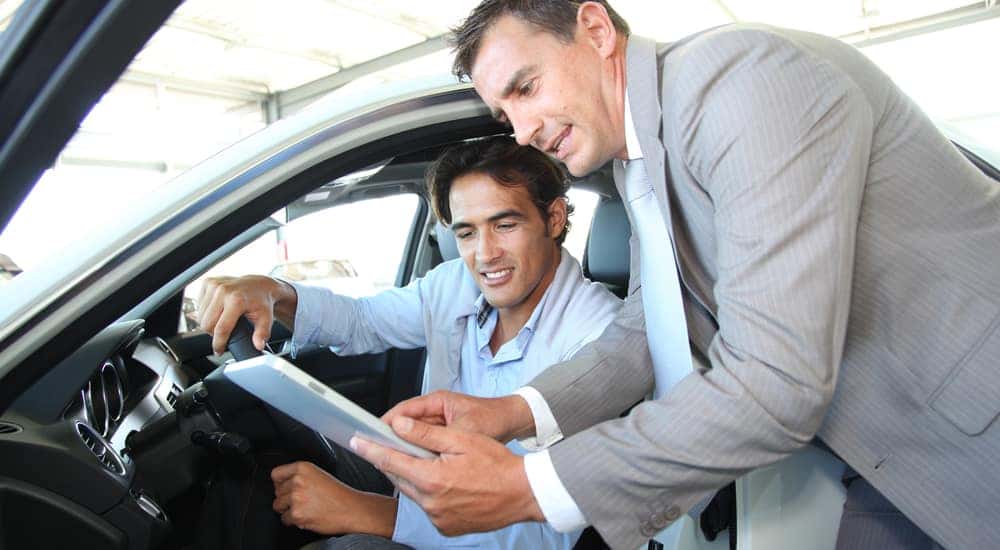 Our McCluskey Customer Service Members
We are proud of the many accolades that are received every day about the members in our Customer Service Department. They have been trained so that they are able to quickly and competently address any need that you have in an efficient manner. At McCluskey we want to make certain that you remain a satisfied customer for many years after you purchase your next vehicle from us and that our Service Team is vital to making sure that happens. Below are just a few of the services that you can depend upon receiving from the experts in our Service Department.
Lube, Oil, and Filter change
Front End Alignment
Regular Maintenance (wipers, headlights etc)
Brake Repair
McCluskey Service Package
Muffler/Exhaust Repair
Coolant flush
State Inspection
Transmission Repair/Flush
Tire Rotation/Installation
Filter Inspection/Replacement
If you are looking for the best-qualified car dealership with quality options that you will be able to depend upon for many years to come, check out McCluskey Auto the next time you're looking to experience buy here pay here in Louisville to purchase your next vehicle. Not only are we very particular about the vehicles that we display on our lot, but we also make certain that at every step of your next car buying experience, you are satisfied with our methods and find it hassle-free. So, stop by our dealership today and check out all that  we can offer!