Benefits of Buying From a Buy Here Pay Here Dealership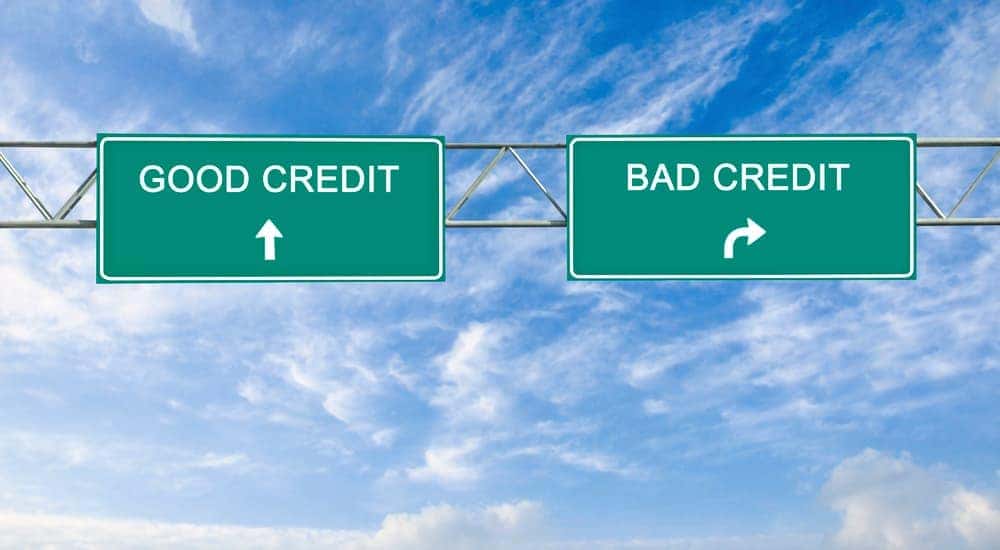 More than 30 percent of the U.S. population has a credit score that falls between 300 and 679. Per FICO credit guidelines, their credit is deemed poor to fair. In the automobile industry, a low credit score greatly impacts consumers' ability to qualify for car loans, but there are options. Most traditional car dealerships offer second-chance loans that are specifically designed to assist credit-challenged car buyers. Buy Here Pay Here Louisville is another option for customers to get the financing they need.
Buy Here Pay Here dealerships fill an important niche for consumers with below-average credit scores. Buy Here Pay Here dealerships offer financing, along with access to a used-car inventory. These dealerships have introduced a nontraditional method when it comes to the car-buying process.
Initially, Buy Here Pay Here dealers work with customers to determine their credit eligibility as it relates to the amount of money the dealership will finance. Afterward, sales team members assist customers in selecting a vehicle that aligns with the loan-approval amount. The Buy Here Pay Here financing method is the reverse of traditional loans and lease agreements.
The traditional loan process is designed to allow customers to select a vehicle and then discuss financing the vehicle. This process can be a source of frustration for car buyers who have less than stellar credit. Buy Here Pay Here dealerships remove the potential for disappointment by making loan approval the initial step.
Buy Here Pay Here dealerships are usually standalone businesses. As the business model continues to evolve, more traditional dealerships are including Buy Here Pay Here financing. Though Buy Here Pay Here dealerships are smaller in scale compared to typical used-car dealerships, they generally offer similar services. In fact, some Buy Here Pay Here dealerships are incorporating a service department into the business model. This added benefit strengthens Buy Here Pay Here dealerships' relationship with their customers. Customers are able to add repair and maintenance services to the list of benefits Buy Here Pay Here dealerships offer.
Here is a more detailed look at the benefits Buy Here Pay Here dealerships offer.
Access to Financing
Buy Here Pay Here dealerships offer a lifeline for many customers who need to purchase a vehicle. Transportation is a necessity in today's world. Whether you're needing to get to work, need a vehicle for work or you simply need to take care of routine responsibilities, a vehicle is the key to accomplishing those goals. Transportation is even more important when you live in areas with limited or no public transportation options. Buy Here Pay Here dealerships provide transportation solutions for customers who may otherwise feel there are none.
All-in-One Buying Process
Streamlining the car-buying process is another advantage Buy Here Pay Here car dealerships have over traditional dealerships. In this one-stop car-buying model, customers are able to secure financing, select a vehicle and make their payments at the Buy Here Pay Here dealership. The entire car-buying process is usually completed in one day.
In contrast, when customers decide to purchase a vehicle from a traditional car dealership, they select the vehicle and have to wait as the dealership "shops around" their credit application to third-party lenders until they find a lender that will approve the car transaction. Simply stated, this can be a drawn-out process depending on customers' financial and credit profiles.
Payment-Frequency Flexibility
Buy Here Pay Here dealerships strive to not only help their customers acquire a quality used vehicle, but they also want to make car buying affordable. One way they accomplish that is offering payment flexibility. Traditional lenders will usually require a payment once a month. Depending on a customer's payment schedule and financial obligations, that payment frequency may not work well.
Buy Here Pay Here dealers are able and willing to allow customers to create a repayment plan that is based on their specific situation. If a customer gets paid weekly, weekly payments may work best. If they are paid every two weeks, then bi-weekly payments may be their best options. In both cases, the customer is able to make smaller payments that are scheduled around their pay periods.
By allowing payment flexibility, Buy Here Pay Here dealerships are able to help alleviate customers' concerns regarding making timely payments. When customers are not able to make timely concerns, they can incur late fees. These fees add up over time and drive up the overall cost of vehicle ownership.
Down-Payment Negotiations
Buy Here Pay Here dealerships are open to negotiating with customers regarding down payments. Down-payment negotiations tend to be centered around the down-payment amount, how that down-payment amount is paid and what can used as a down payment.
Buy Here Pay Here dealerships usually require a down payment that's less than the amount customers would pay if they financed through a traditional dealership's third-party lender. In some instances a Buy Here Pay Here customer may not be required to make a down payment.
Another beneficial feature when it comes to Buy Here Pay Here financing is customers may be able to negotiate terms that will allow them to break up the required down payment into installments based on their financial needs. For example, a customer may ask to have their down payment installments included in their payments until it's paid in full. Since the scope of negotiations vary depending on the dealership, it's important for customers to inquire with their dealership of choice to see what terms are available.
Buy Here Pay Here dealerships also tend to be more lenient in vehicles they're willing to accept as a trade-in as it relates to age and condition. An older vehicle that may be running but need some basic repairs and cosmetic work could be used as a trade-in at these car dealerships.
Again, this is another reason customers benefit from doing business with Buy Here Pay Here dealerships.
Credit-Score Improvement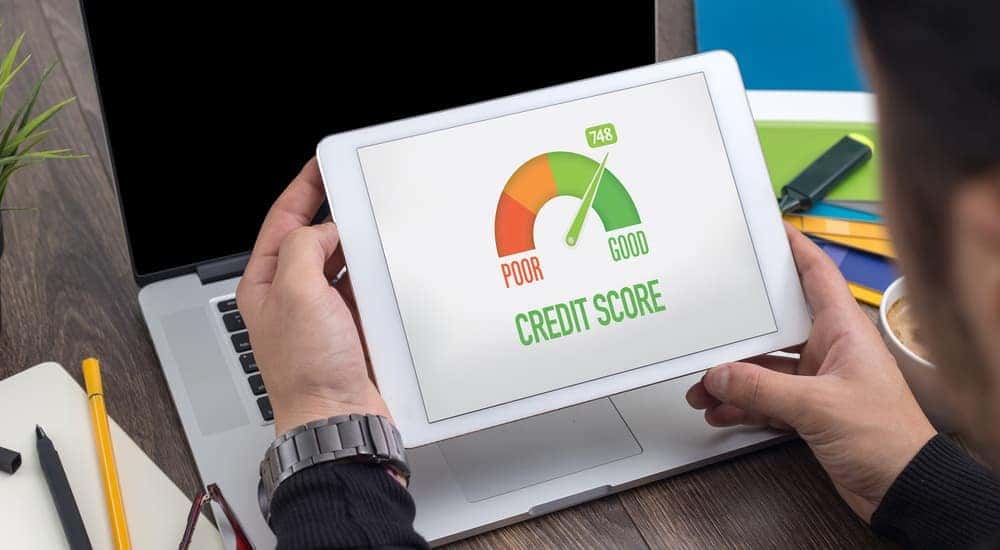 When Buy Here Pay Here car dealerships were still a fairly new business concept, credit reporting was not readily available. As the car-buying model becomes more mainstream and changes are being made, more and more Buy Here Pay Here dealerships are reporting customers' payment history.
For credit-challenged customers, this is very beneficial. Timely payments play an important role in raising credit scores. Higher credit scores open up even more options for future car-buying opportunities by presenting customers' credit profile in a more positive light.
Conclusion
Buy Here Pay Here dealerships are becoming more readily available in communities across the United States. As the economy fluctuates, consumers are facing financial difficulties, yet their need to make important purchases, such as buying a car, remains. Buy Here Pay Here dealerships have and continue to understand the need for a safety net in the car-buying industry, and they are aiming to create it.
We want to make sure our customers fully understand the agreement they are entering into, especially the financial costs. Though our customers may pay a higher interest rate to offset the risk we undertake in making the loan, their financial investment will eventually pay off because we do report their payment history to the credit bureau. Upon completing the car transaction and having made timely payments, they should see a boost in their credit score. Whether they choose to return to our dealership or shop at another dealership, their improved credit score better positions them credit-wise when it comes to negotiating the terms for their next car loan.
When you need a good quality used car and you're credit-challenged call or stop by McCluskey Auto. We're always ready to discuss your options.