A Treasure Trove of Used Cars for Cincinnati Shoppers
Are you shopping for used cars in Cincinnati? Well, that can be easier said than done. Drivers will notice that they have endless options when it comes to used or pre-owned vehicles, and it can be difficult zeroing in on a potential target.
Fortunately, we can save you a bit of stress by directing you to McCluskey Chevrolet in Cincinnati, Ohio. The dealership offers an array of used vehicles, and you'll surely find a ride that fits all of your needs.
We took a look at some of the dealership's most affordable deals below. Take a look for yourself, and you may have a better understanding of what vehicle to pursue when you start looking for used cars in Cincinnati…
2002 Mazda 626 LX ($3,336)
If I had told you 15 years ago that you could someday buy a Mazda 626 LX for less than $4,000, you would have told me I was crazy. Well, lo and behold, McCluskey offers this impressive vehicle for a very affordable price.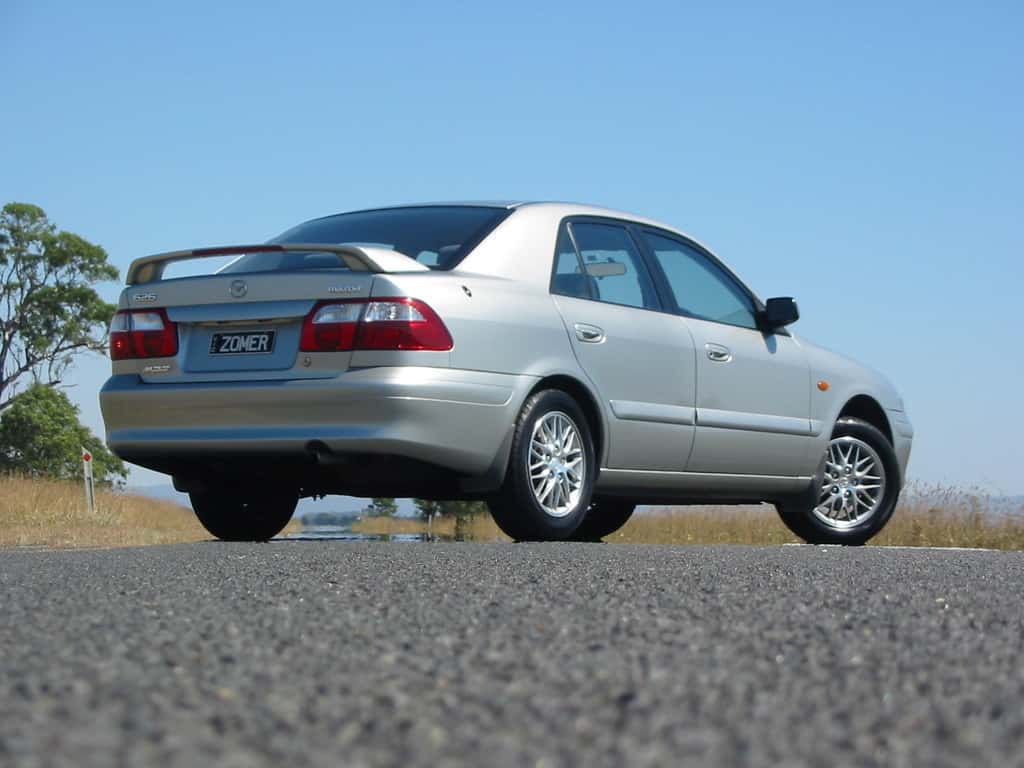 The vehicle may have 136,200 miles on the odometer, but that shouldn't take away from this vehicle's performance. After all of these years, the 2.0L I-4 SMPI DOHC engine (and the accompanying four-speed automatic transmission with Overdrive) can still perform like new. The unit is capable of pumping out 125 horsepower and 127 pounds-feet of torque, and the four-wheel-drive capabilities (along with the four-wheel independent suspension) will make it an excellent choice for winter driving! Best of all, drivers won't have to dish out money at the pumps, as the 626's engine can deliver a fuel economy around 19 city/25 highway miles per gallon.
There's a whole lot of other amenities available in this particular Mazda. The vehicle offers a four-speaker sound system, which pairs well with the still-modern AM/FM radio and CD player. The split-folding rear seats and front center armrest storage area will provide plenty of places to hide your most treasured goods, and the front bucket seats will give drivers the best possible view of the road.
The vehicle also offers numerous safety features, including:
Speed-sensing steering

Rear anti-roll bar

Speed control

Front anti-roll bar
If you're seeking used cars in Cincinnati, you'd be hard pressed to find a more affordable vehicle that offers all of these amenities and capabilities.
2006 Chevrolet Equinox LT ($3,764)
Don't let the SUV's 185,183 miles on the odometer scare you away. This rugged SUV is still an excellent used target, even after a decade on the road. In fact, we'd bet you'd struggle to find a better valued SUV among used cars in Cincinnati.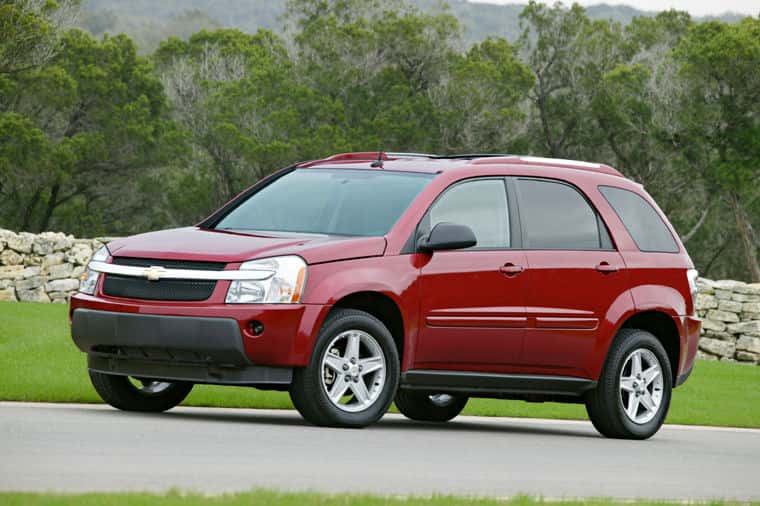 The 3.4-liter V6 engine is still kicking after all this time, and drivers can easily expect the system to deliver 185 horsepower and 210 pounds-feet of torque… mighty impressive numbers for a mid-2000s SUV. The five-speed automatic electronic transmission (with Overdrive) will provide drivers with a smooth ride, and the 18 city/23 highway mile per gallon fuel efficiency means drivers can actually appreciate the vehicle's capabilities (as opposed to making constant pit stops at the gas station).
The interior is known for its spaciousness, as McCluskey noted a relevant quote from New Car Test Drive:
"[The 2006 Chevy Equinox] has a very flexible interior design with lots of space for family goods, and lots of space for American-sized people in both rows of seats."
That's not all you should expect from this SUV. The interior offers a number of entertainment features, including a six-speaker sound system and a weather-band radio. The tilt-sliding sunroof will allow passengers to enjoy the fresh air, although the power windows also makes that incredibly easy.
Owners will appreciate the panic alarm, which will notify them if someone is trying to access their SUV. Other safety features include:
Dual front impact airbags

Front anti-roll bar

Speed-sensing steering

Variably intermittent wipers
2005 Chevy Venture ($4,118)
Before Chevy retired this nameplate in 2005, the Venture was considered one of the more popular minivans on the market. While you may not have necessarily envisioned yourself pursuing this type of used car in Cincinnati, the affordable price tag should make it an instant target.
The van has only 156,445 miles on the odometer, an impressive number for an 11-year-old vehicle. Furthermore, the van's 3.4L V6 SFI engine (when accompanied by the four-speed automatic transmission with Overdrive) pumps out impressive power specs at 185 horsepower and 210 pounds-feet of torque. Perhaps even more impressive is the incredible fuel economy, as you don't often see a minivan deliver a 19 city/26 highway mile per gallon efficiency.
The vehicle includes a modern entertainment system, including a overhead DVD unit. Couple this factor with the roomy interior and soft cloth seats, and you won't hear any complaints from your younger passengers. Meanwhile, adults will appreciate the four-speaker sound system and AM/FM radio. The Driver Information Center will also provide the operator with some essential information.
2004 Chrysler Sebring ($4,534)
Excuse my language, but you're not going to find a sexier used car in Cincinnati with this kind of price tag. Incredibly, the vehicle has only 73,239 miles on the odometer, so you should expect to be driving in style for the foreseeable future.
The Sebring's 2.7L V6 MPI DOHC 24-valve engine teams up with a four-speed automatic transmission to deliver 150 horsepower and 160 pounds-feet of torque. Sure, their numbers may be trumped by the specs in present-day models, but you should still have no issues zooming down the highway. Furthermore, the 21 city/28 highway mile per gallon fuel efficiency assures that you won't need to stop for constant refilling (as is common in other convertibles)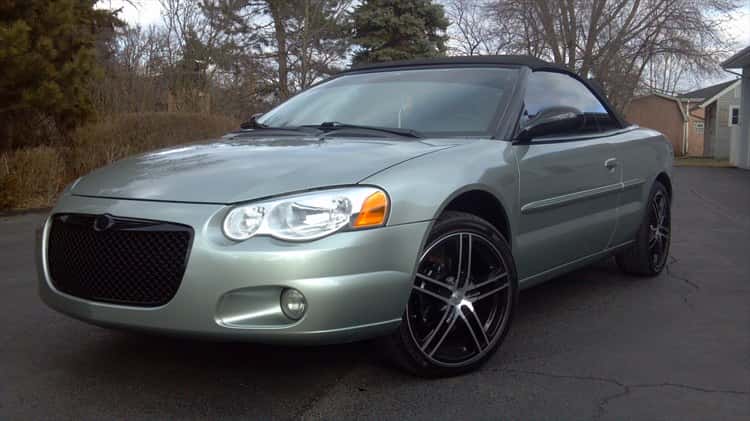 Of course, the vehicle also offers a number of interior amenities. Drivers will appreciate the entertainment system, which includes a changer control and a six-speaker sound system. The leather-trimmed bucket seats are as luxurious as they are comfortable, and the array of safety features should keep all of the occupants safe and secure. 
So what are you waiting for? We provided several affordable options for you to consider as you're shopping for used cars in Cincinnati. Head down to the dealership today to get a look for yourself, and make sure to give these targets a test drive. Who knows, you may be driving off the lot in one of these vehicles by the end of the day.