7 of the Best Used Luxury Cars for Your Money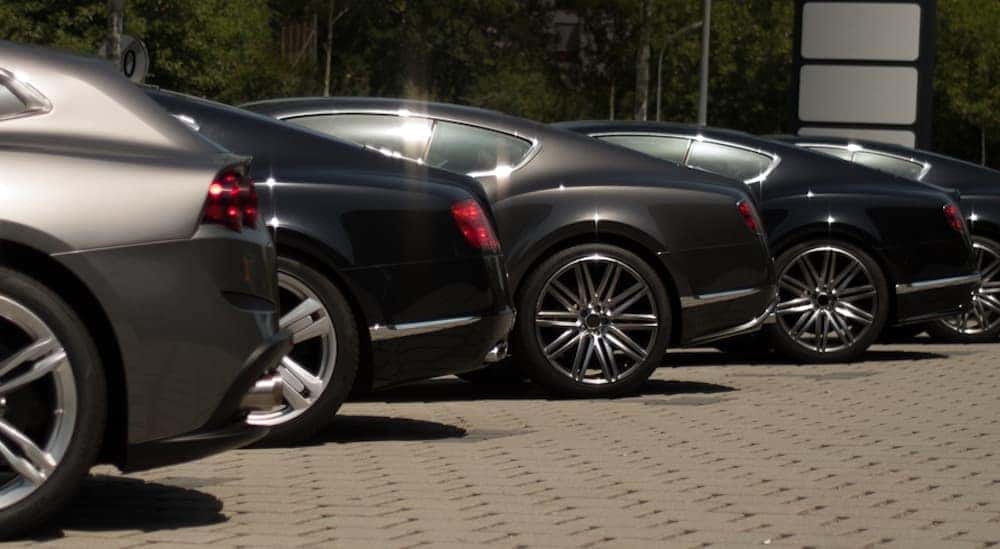 Buying a luxury car is something a lot of people dream of; the prestige that comes with one, along with the impressive comfort, technology, and overall sophistication they typically have is pretty substantial. A brand new luxury car is out of reach for a lot of people – and even if you can afford one, you might not want to spend that much on something that will depreciate significantly. Used cars are a great option for a wide range of drivers, and a used luxury car can be a sound investment.
Not only does a used luxury car save you money upfront, but you get to skip a lot of that depreciation, and you can still experience everything such an impressive vehicle has to offer. Certain models can be a better overall value than others, however, due to early depreciation and general market conditions. We thought we'd put together a list of some of our favorite choices for luxurious used cars that give you the most for your money.
#1 – BMW 3 Series
Although it has been around since the 1970s, most of the used BMW 3 Series models you'll find at a dealership are going to be from the last couple of generations. The 3 Series has been one of the most popular, influential, and remarkable luxury vehicles throughout its run – it's a sedan that delivers on a promise of gorgeous style and impressive power. For the most part, you'll want to focus on either the sixth generation of the 3 Series, which ran from 2011 to 2018 or the current seventh generation that kicked off in 2019. But just looking at models from the end of the sixth generation, there are a ton of options you can find out there.
For example, for the 2017 BMW 3 Series models, there was a sedan, coupe, and hatchback all available, along with numerous engines, including an I-4, an I-6, a diesel option, and even a plug-in hybrid. This means that not only is the 3 Series a fantastic vehicle overall, but you'll have a lot of variety available as you shop used models. BMW is well known for reliability and performance-focused engineering, which makes them very popular as a pre-owned option since you're getting a fantastic vehicle and saving some money. If you want the pinnacle of performance, then look for an M Series model, which features a more powerful engine for an exhilarating driving experience.
#2 – Acura ILX
First released for the 2013 model year, the Acura ILX might not have the kind of long-term pedigree as something like the BMW 3 Series, but it's a fantastic option if you're looking for a pre-owned luxury vehicle. There's only been a single generation for the ILX so far, which means there's going to be a bit less variety overall compared to something older, but this can work in your favor. After all, with just one generation, you don't have to worry quite so much about model years with major updates and new features.
That being said, we like to look at the 2014 model year as the earliest ILX to get if possible – since this helps you avoid any issues or problems that sometimes come up in a vehicle's first year. Even better, there was an update in 2016 that included an overall refresh and an impressive 2.4L 201 hp engine, which replaced a 150 hp engine that had previously been the standard. If your budget allows for it, look for a model from 2019 or later – there was another exterior refresh for that model year, along with an interior update that included new seating options and improved Infotainment software.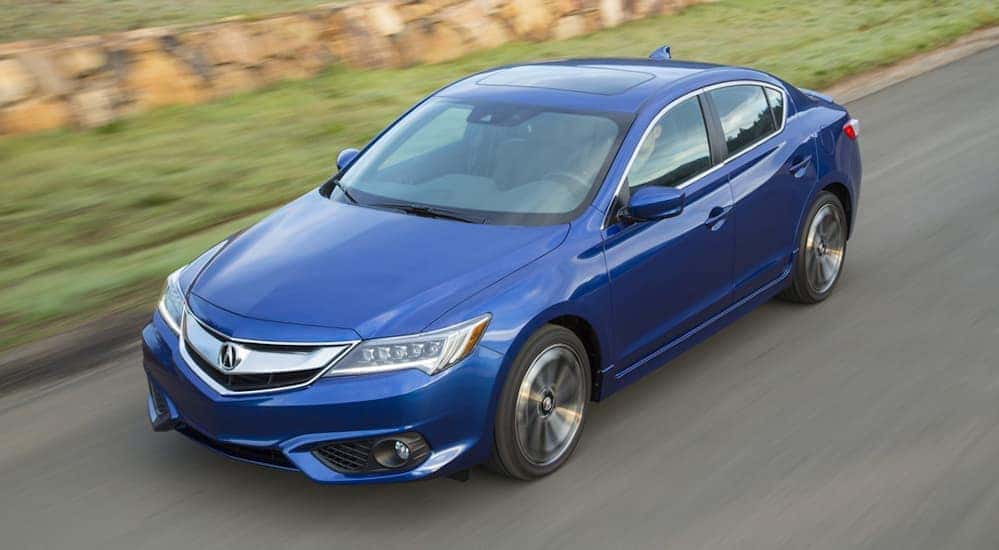 #3 – Cadillac ATS
First offered for the 2013 model year, the Cadillac ATS was only available through the 2019 model year, giving it a relatively short lifespan. That being said, during that time, it made a lot of fans and won over plenty of drivers until it was recently replaced by the Cadillac CT4. During its seven-year run, the ATS became one of the premier luxury sedans in the US – you can find a good number of them on the used market, and they represent a terrific value. In terms of maintenance, this is also a great choice since it's a domestic model and a lot easier to have serviced than the imports that largely populate this list.
Throughout its run, the ATS typically had three engines available: a standard 2.5L, an available turbocharged 2.0L engine, and a powerful 3.6L V6. In addition to this, there were as many as ten trims available in a given year; in other words, you'll find a lot of different configurations and setups for the ATS when you're shopping used. Although there were small upgrades from year to year, it's worth noting that the V6 engine was upgraded starting with the 2016 model year and an 8-speed automatic transmission replaced a 6-speed that was previously offered. If you're looking for a model with the V6 engine, then we like to go for one from 2016 through 2019 in order to get this improved option.
#4 – Audi A6
First released in 1994, the Audi A6 is the successor to the stunning legacy of the Audi 100 (this is why the first generation of the A6 was referred to as the "C4" – the Audi 100 went from the C1 to C3 models). When you're shopping for a pre-owned A6, however, you're mostly going to find models from the last two generations: the C7, which ran from the 2011 to 2018 model years, and the C8 that launched for 2019. An eight-year run means the C7 generation of the Audi A6 includes a ton of different vehicles, with a wide range of options available.
Although there were some updates throughout the C7 generation, two engines were available: a standard 2.0L I-4 and an optional 3.0L V6 for added power. You'll also find two different drivetrains: front-wheel drive called "FrontTrak" and all-wheel drive called "Quattro," so keep that in mind. In 2017, a more powerful version of the V6 engine was available on a "Competition" model, which became the standard for models with a V6 in 2018. The current generation for the A6 kicked off in 2019 with a full redesign, and it featured a turbocharged mild-hybrid 3.0L V6 engine that delivered a fantastic driving experience. This was the only engine initially available, though a turbocharged 2.0L 4-cylinder option became available late in the year and carried over into 2020.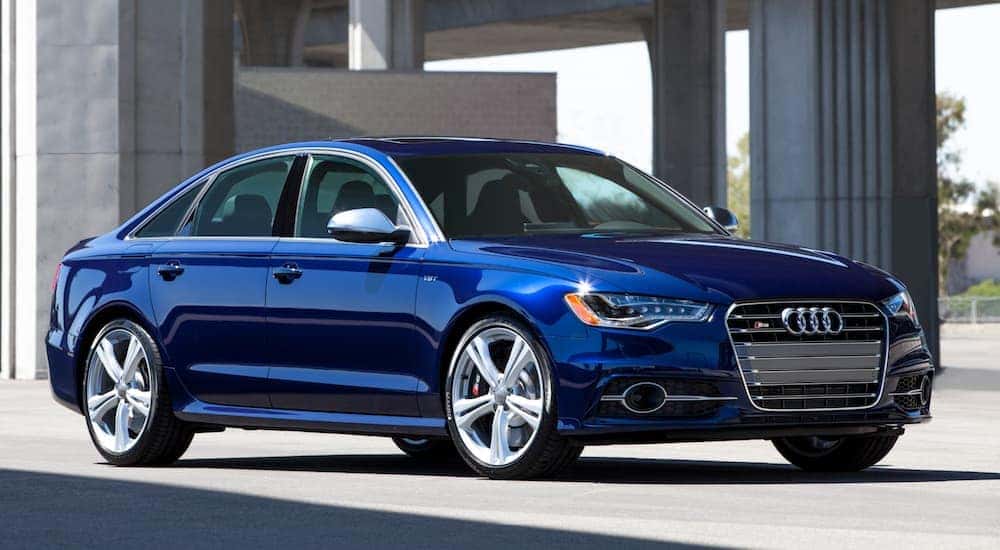 #5 – Mercedes-Benz E-Class
Not to be outdone by the legacy of the BMW 3 Series, the Mercedes-Benz E-Class can trace its history back to the 1950s, though the model name has been used in its current manner since the 1990s. Since the first generation of the E-Class kicked off in 1993, it has gone through a number of generations and updates. The current generation started with the 2017 model year, so you'll find a lot of them out there, though you will find some pre-owned fourth-generation vehicles in great condition as well. Starting with the 2010 model year, the fourth generation ran through 2016 – a facelift for 2014 makes models after that year a great choice.
During this time, the E-Class was available as a sedan, a coupe, and even a convertible, so you'll find a lot of different configurations out there. More recent pre-owned models will be from the current fifth generation, which received a facelift in 2020. The fifth generation received major updates when it launched, including numerous design changes, a gorgeous 12-inch infotainment display, and a refined engine. A model from 2016 could have one of four possible engines, including a 2.0L I-4 and a 3.5L V6, but the current generation launched with a single engine: a 2.0L turbocharged I-4 that delivers 241 hp. This was joined by a twin-turbocharged V6 in models from 2018 and later.
#6 – Lincoln Continental
If you're not interested in a Cadillac and you want a domestic option, then the legendary Lincoln Continental is a great choice. This is a true legacy model: the Continental name goes back to the 1940s, and it has been a mainstay of American luxury sedans throughout the decades that followed. Although the Continental was discontinued in 2002 when Lincoln decided they had too many similar vehicles competing for the same market space, it made a return for the 2017 model year to great acclaim.
When it launched for 2017, the Lincoln Continental had four different trims and three V6 engines available: a standard 3.7L, a twin-turbo 2.7L, and a twin-turbo 3.0L. All three of these engines are great, and it really just comes down to the kind of performance you're looking for – just remember that you'll find a lot of different options. Front-wheel drive and all-wheel drive have been available each year, and most drivers have felt that all-wheel drive is preferable with the more powerful engine options. While updates across model years have been fairly minor, a number of impressive active safety technologies became standard on all models for 2019, so keep that in mind when comparing your options.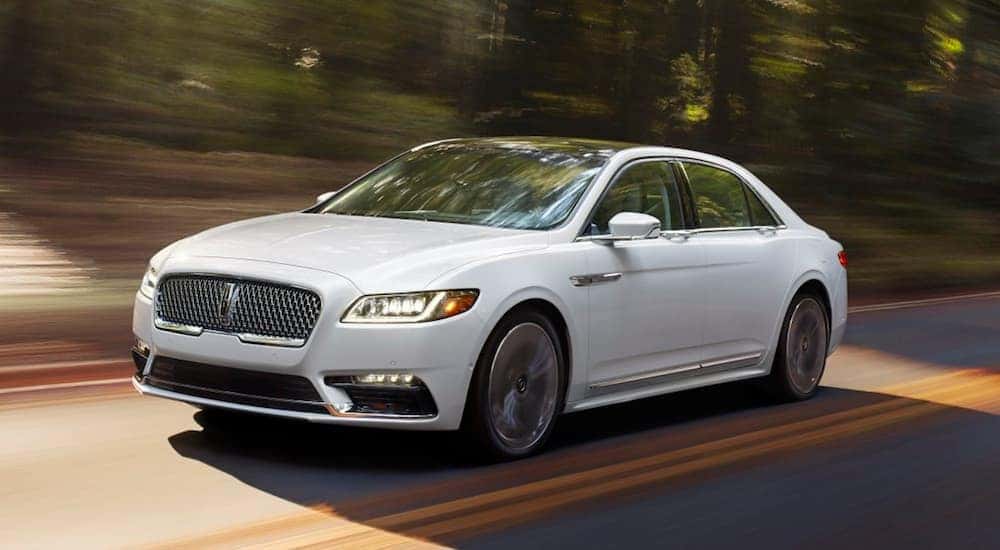 #7 – Jaguar XE
Similar to the Lincoln Continental, the Jaguar XE is another excellent option for a used luxury vehicle that has only been available for a few years. While we like having a long lifespan to look back on when considering a vehicle, there's certainly something to be said for the simplicity of only having three or four years to choose from. The Jaguar XE launched for the 2017 model year here in the US and immediately impressed with a number of great features. You'll find a lot of different models on the pre-owned market since it was released with five different trims and three possible engines.
While the standard 2.0L turbocharged I-4 engine is fun to drive, there's no denying that the available supercharged V6 with 340 hp is far more exciting and the one to look for. An I-4 diesel engine has also been available, but it's not our favorite option – the 8-speed automatic transmission is quick, responsive, and really compliments the V6. One thing we're quick to note is that the excellent V6 engine was dropped for the 2020 model year. We strongly suggest checking out a model prior to that for an engine that makes the XE incredibly fun to drive.