7 of the Best Used Luxury Cars for Your Money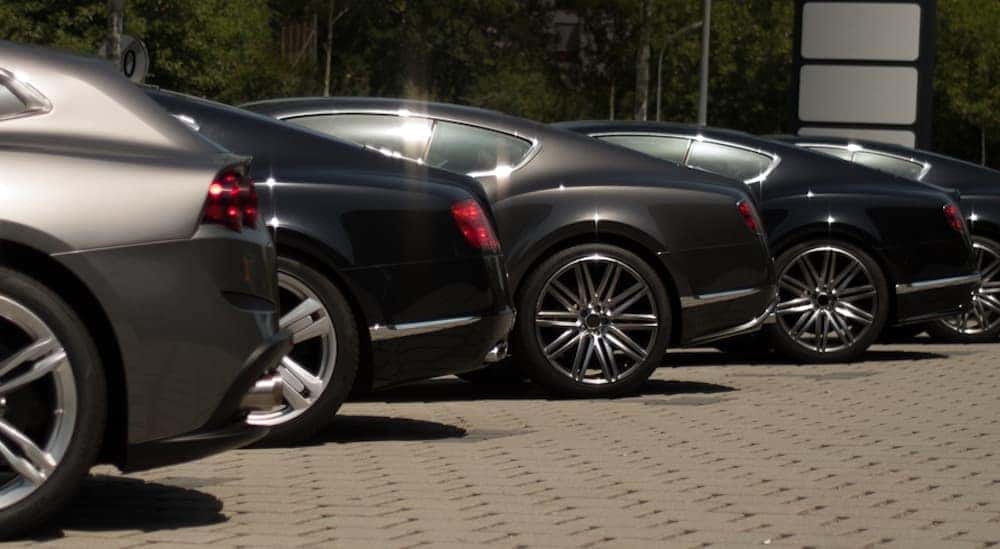 Buying a luxury car is something a lot of people dream of; the prestige that comes with one, along with the impressive comfort, technology, and overall sophistication they typically have is pretty substantial. A brand new luxury car is out of reach for a lot of people – and even if you can afford one, you might not want to spend that much on something that will depreciate significantly. Used cars are a great option for a wide range of drivers, and a used luxury car can be a sound investment.
Not only does a used luxury car save you money upfront, but you get to skip a lot of that depreciation, and you can still experience everything such an impressive vehicle has to offer. Certain models can be a better overall value than others, however, due to early depreciation and general market conditions. We thought we'd put together a list of some of our favorite choices for luxurious used cars that give you the most for your money.
#1 – BMW 3 Series
Although the BMW 3 Series has been around for decades, you'll typically want to look for models from the last four or five years for the best overall value. The F30, which includes models from 2011 to 2018, was the sixth generation for the 3 Series, and these represent a great value for you when shopping these used cars. Sleek and stylish, the 3 Series can include sedans, wagon-body styles, and 5-door fastbacks, so there's something for everyone here.
One thing to consider with a BMW 3 Series is that service and maintenance can be expensive, even on a used model. In particular, we really like 2016 models because the 3 Series received a facelift and refresh that year with new engines available and even a plug-in hybrid from that year. A 4-cylinder diesel engine was available for 2015, so that's something to watch for as well. The latest generation for the 3 Series began in 2019, so used cars from that year will typically cost you more than a 2018 model.
#2 – Acura ILX
Designed as a four-door sedan, the Acura ILX is a great option when looking at luxury used cars. While the name might not carry quite the same weight as something like BMW or Mercedes-Benz, Acura is well respected for the luxurious features they provide. 2013 marks the first year for the ILX, so you don't have to worry about finding any models that are too old.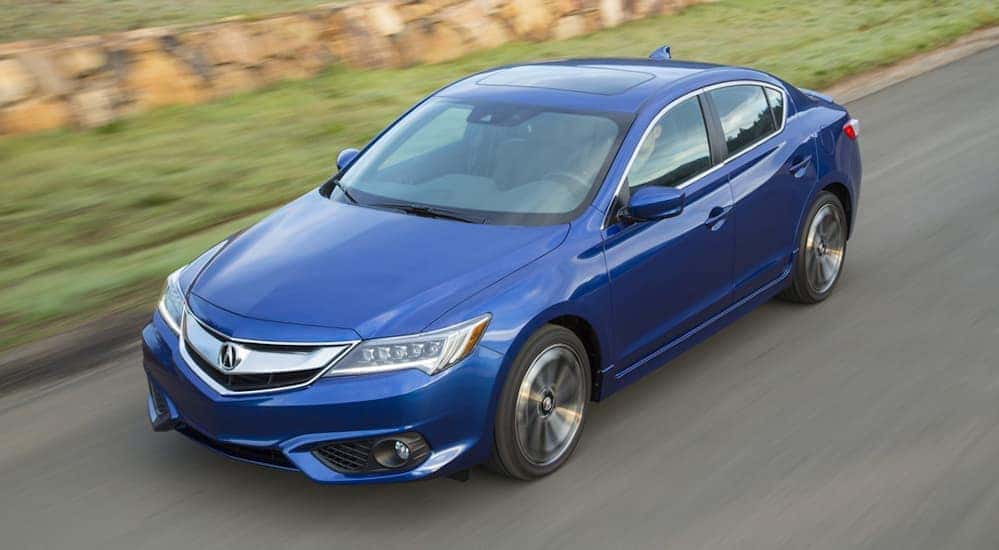 We like 2014 models since many tend to skip the first year of a release or generation, then corrected. Models from 2016 are also an excellent value since the Acura ILX received a facelift that year, which included a more powerful engine with an 8-speed automatic transmission. Earlier models featured either a 5-speed automatic or a 6-speed manual transmission, so keep that in mind as you look at your options.
#3 – Cadillac ATS
For years, the Cadillac ATS was the quintessential American luxury car, with fantastic features and a sophisticated design that dripped with elegance. Recently replaced by the Cadillac CT4, the ATS has become a highly sought-after luxury used car. With both 4-door sedan and 2-door coupe models available, you can find the right option for what you need.
Early models from 2013 are fine, though we prefer 2014 and later ones whenever possible. Keep an eye out for ones from 2016 and later in particular. In 2016, the Cadillac ATS received an upgraded engine and transmission, making it a great option. Sales for the ATS were strongest in 2017 and 2018, so you're likely to find more used cars from those two years as a result.
#4 – Audi A6
The fourth-generation for the Audi A6 ran from model years 2011 to 2018 and marked some of the finest luxury cars to come out of Germany. Available as either a 4-door sedan or 5-door station wagon, the A6 is gorgeous and has proven itself as a good investment time and again. Just like the BMW, service can be a bit pricey with these used cars, so keep that in mind when considering your options.
When looking at a used Audi A6, we like 2012 models for a number of reasons, including the fact that they had driver assistance systems previously featured on the Audi A8. You might also keep an eye out for a 2015 model when the A6 received a mid-cycle refresh with better engine options available and an improved infotainment system. The most recent generation for the A6 kicked off with the model year 2019, so used cars from 2018 or earlier will get you the best value.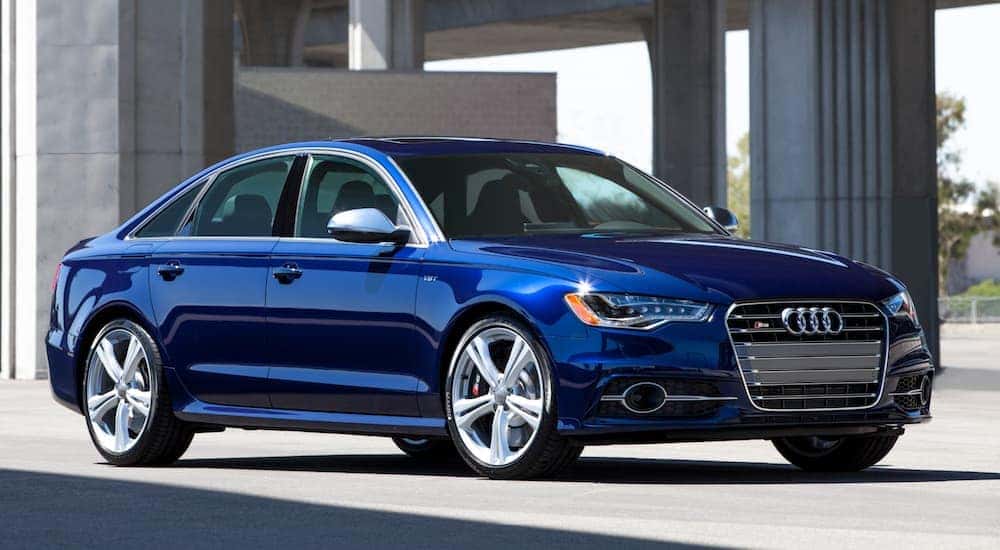 #5 – Mercedes-Benz E-Class
Much like the BMW 3 Series, the Mercedes-Benz E-Class has been around for decades and is a well-known name in the luxury car market. If you want sophistication, style, and name recognition with a prestige vehicle, then this is a solid choice. The fourth-generation for the E-Class went from 2010 to 2016, with 4-door sedans, 5-door wagons, and 2-door coupes available.
Although all E-Class models from this generation are gorgeous, the series received a facelift for 2014 models, which makes them a particularly good option when looking at used luxury cars. Models from 2014 and on received a new look, new engine options, and a host of new interior features, so they really are worth looking for. This facelift and update applied to all models, including sedans, wagons, and coupes.
#6 – Lincoln Continental
The Lincoln Continental has been in production for more than 50 years, so it is a legend within the luxury car market. That gives you a lot of different models to look for, though you're probably best off going with one from the latest generation, starting in 2017. That's pretty recent, so you might not find as good a price on these as some others we pointed out, but they're worth looking for, and the price will get even better over the next couple of years.
Production of the Continental stopped in 2002, with the 2017 model being the first one in recent memory. At this point, those models are getting on four years old, which means they have been through most of their initial depreciation. If you can find a 2017 Lincoln Continental at a good price, then it represents a great value. As an American vehicle, you won't face as many costs with maintenance as those that models from BMW or Mercedes-Benz are notorious for.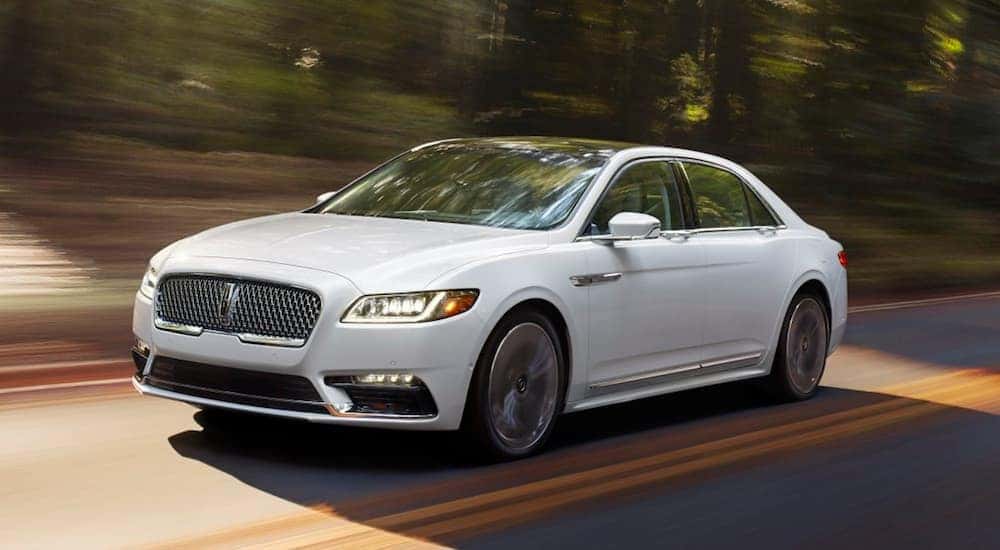 #7 – Jaguar XE
This is another one that is only fairly recent, like the Lincoln Continental, with the first model year being 2016. Available as a 4-door sedan with rear-wheel drive, the XE is a blast to drive and has all the style and sophistication you'd expect from a Jaguar. Just like the Continental, these models have gone through most of their initial depreciation, so they represent a great value for a used luxury car.
While a 2016 model is fine, we prefer a 2017 model to get past those first-year hiccups that vehicles can sometimes have. The Jaguar XE received some interior updates and revisions in the model year 2018, so that's a good one to keep an eye out for as well. Many of these changes were fairly minor, but the updated LCD displays and improved dashboard display interface can make models from 2018 and on more enjoyable to drive.
McCluskey Automotive
Still not sure which luxury used cars are right for you? Come visit us at McCluskey Auto in Cincinnati, OH, and we'll help you find the perfect vehicle.