10 Unexpected Reasons Why You Should Buy a Truck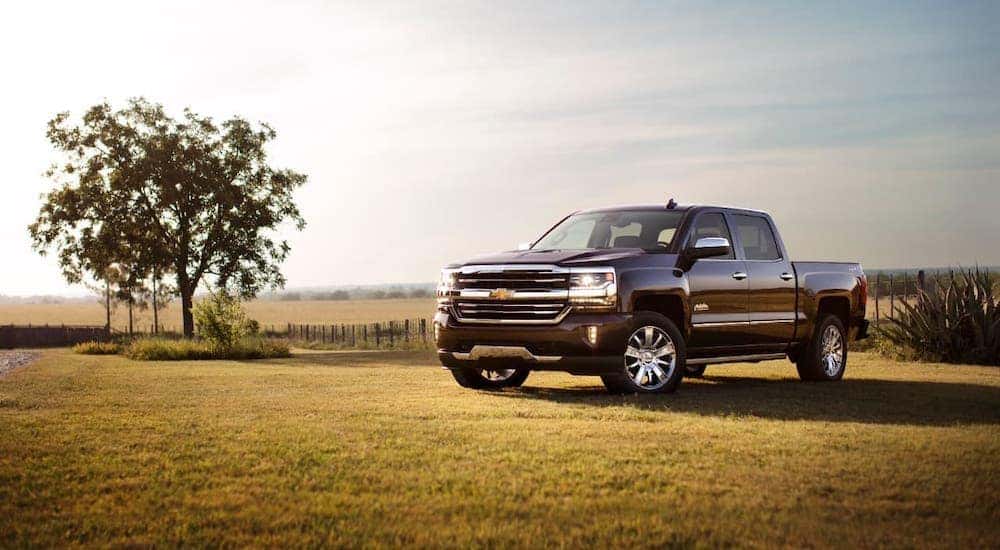 There are plenty of reasons why trucks have become so popular in the United States. Many of these reasons are quite obvious. For example, trucks are big, strong, and able to haul stuff and tow equipment. Pickup trucks are also quite handsome and stylish; you look great driving a truck around town. But as you are searching for used trucks for sale, take some time and consider some less than obvious reasons why a truck is the right choice for you.
Reason #1 – Entertainment
There are just so many fun things to do if you own a truck, and it would take ages to get through an entire list. Having a truck opens up a world of endless opportunities, starting with a traditional pastime: tailgating.
The 2019 GMC Sierra offered the first MultiPro tailgate, which is considered the Swiss Army knife of tailgates as it is capable of doing so much. In addition to making loading and unloading much easier, the MultiPro tailgate can serve as a bench or even a workspace, which works very well if you want to have a picnic in the back of your truck.
The full suite of features includes a primary gate, a primary gate load stop, easy access (inner gates folds down), inner gate load stop, and inner gate with work surface. This makes the MultiPro tailgate perfect for travel, work, and fun.
The MultiPro tailgate is quite useful if you like to throw tailgate parties at sporting events. It is also a great addition if you use your truck to take friends fishing, camping, or other outdoor adventures.
Having a pickup truck gives you an advantage at the drive-in theater or BTS concert; all you need is a couple of coolers, a portable grill, and a few blankets should the evening air prove to be a bit chilly. Over the last few years, more trucks have become equipped with a multi-function tailgate, including the Ram 1500 and Silverado 1500, so keep an eye out as these models start to hit used car lots. We wouldn't be surprised if these tailgates become a standard feature, sooner rather than later.
Reason #2 – Make Money
We could all make a little extra money from time to time, especially during the holiday season or when saving up for an exotic vacation. Owning a truck gives you plenty of opportunities in which you can bring in some extra dough.
When cars and SUVs aren't enough, pickup trucks are there to haul heavy and large loads. Some people are willing to pay good money to get that awesome antique armoire from the flea market to their house. It takes very little time, and you have extra cash in your wallet. And there are plenty of homeowners who could use somebody with a pickup truck to haul away the junk in their driveway after cleaning out the garage.
If you happen to own a 2018 Chevy Silverado 1500, the impressive towing capabilities enable you to attach a trailer and haul off even more junk. With such an impressive towing capacity, you and your Silverado can make money helping people move. A Silverado with a roomy bed and long trailer can move the contents of an entire apartment.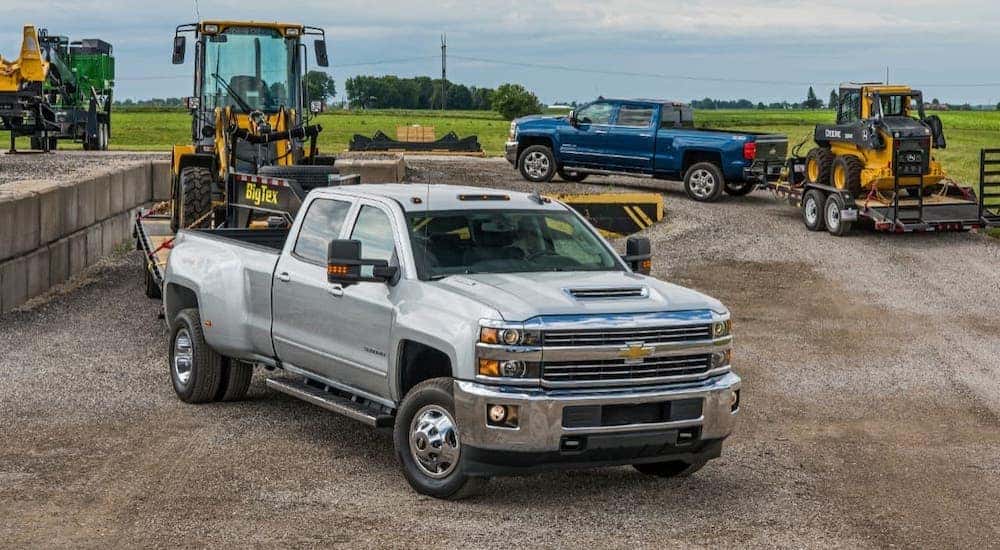 Reason #3 – Snow and Tow
Wintertime brings with it frigid temperatures and snow, two conditions that make driving a vehicle a dangerous task. And while many vehicles come with features to travel better in ice and snow, pickup trucks are still king. Take the 2017 Ram 1500, for example, it's versatile, durable, and will serve you well in the winter.
The power and clearance of the Ram will get you through or over the snow-covered roads in the winter. And should you invest in a plow, you can have your driveway and cul-de-sac cleared in very little time; no need to wait for the city to eventually plow you out. And thanks to the towing capacity, up to 10,410 pounds, pulling a neighbor, friend, or family member's car from a ditch is as easy as attaching a tow rope.
Reason #4 – The Ultimate Tool
Men love tools, and they love using their tools to fix things and solve problems. But unless you own a truck, your set of tools will never be complete. You see, a pickup truck is the best tool you can own. Whether you need a vehicle that hauls things around a construction site or serves as a farm workhorse, a truck is the way to go.
A 2018 Ford Ranger is an ideal truck for both work and farm applications as it employs impressive towing capacity, up to 7,500 pounds, 1,860 pounds maximum payload, and 270 horsepower. It offers a large bed that is roomy enough for both your tools and the stuff you need to haul.
Reason #5 – Flexibility
Owning a used truck gives you plenty of flexibility. While your run-of-the-mill car will do just fine for your work commute or running errands, that is pretty much the extent of their usefulness. In fact, most cars aren't even fit for a holiday gift shopping trip.
Again, a pickup truck is tough, strong, and able to achieve what most cars simply cannot. The cargo space in a truck is useful when you go shopping, and the trucks with bigger cabs can accommodate up to five, even six adults. But best of all, you can drop off your groceries at home and head out for an off-road adventure in a truck.
Don't think you can use poor gas mileage as an excuse not to buy a truck for commutes and errands; the 2019 Toyota Tacoma offers up a 2.7-liter four-cylinder that can get up to 23 MPG in the city.
Reason #6 – Luxury
In the past, trucks were used primarily for utilitarian purposes. Most truck interiors consisted of a hard bench seat and AM radio, but things sure have changed. The 2019 Nissan Frontier SL is as luxurious as any high-end sedan. In addition to leather seats, the Frontier offers heated seats, a 10-speaker Rockford Fosgate audio system, and a leather-wrapped steering wheel. Certainly not the type of truck your grandparents grew up with.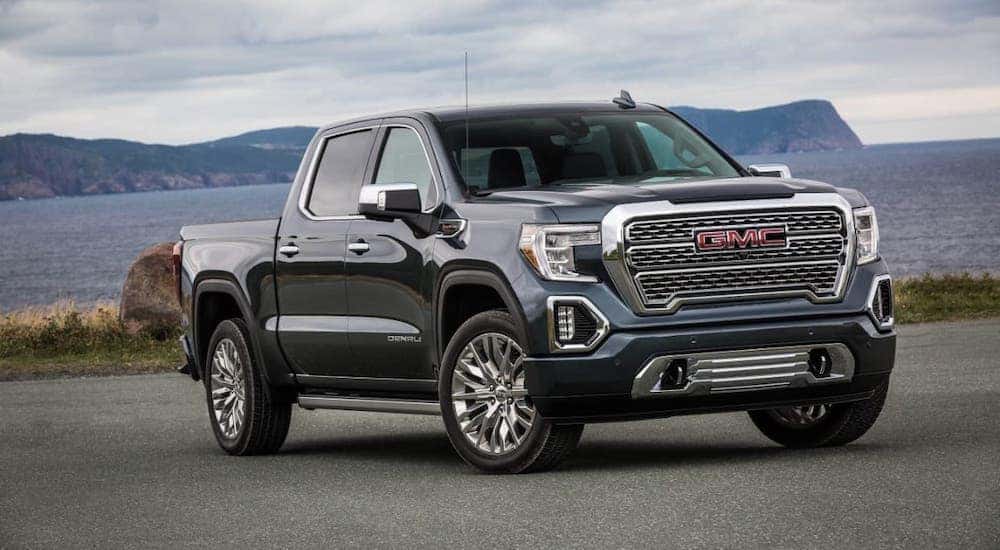 Reason #7 – Value
Trucks are very affordable at the base model, and even still after adding the options you desire. Used trucks are a great deal because of their abilities and versatility. You will get the most for your money when you buy a used truck. For example, the Chevy Silverado has won the Kelley Blue Book "Best Resale Value Award" for the 2017 and 2020 model years.
Reason #8 – Stand Out from the Crowd
Driving a typical sedan isn't going to get you the attention you crave or deserve, but a truck certainly will. Just take a look at the 2018 Ford F-150; this truck stands out in part because of the aggressive-looking and large grille, eye-popping alloy wheels, and bold shape. It is all but impossible to ignore this beauty while cruising down the street.
Reason #9 – Better Visibility
With the roads full of vehicles, visibility in a car can be quite challenging. Most cars are limited in what they allow the driver or passengers to see, mainly because they are so close to the ground. It is frustrating when you can't see anything except for the back end of the vehicle in front of you.
With its height and size, a pickup truck offers you increased visibility so you can see the road in front and behind you. You can even see the beautiful sunset on a busy road.
Reason #10 – Ready For Life's Greatest Adventures
When you drive a pickup truck, there is no road you can't travel. From dropping the kids off to school to hauling equipment for work and all the way to a weekend camping trip, trucks can handle it all. Take the 2019 Ford Raptor, for example. This beast of a truck is known for luxury features, performance, and muscle. Under the hood is a 450 hp V6 that can help the Raptor tow up to 8,000 pounds. Some models are equipped with a 4.10 Torsen front differential, making the Raptor trail-worthy. This would be the perfect truck for getting your family around, impressing coworkers, and for a weekend adventure.
Find Your Used Truck at McCluskey Automotive
If you are interested in buying a quality used pickup truck, McCluskey Automotive is the place you need to be. Our professionals at McCluskey Automotive are looking forward to finding you the perfect used truck to fit your needs, style, and personality. We are more than just a typical dealership; we have worked hard to restore confidence in customers who have always dreaded the car-buying process. We know that what we do works because our customers keep coming back to us time and time again. Take time out of your busy schedule to pay McCluskey Automotive in Cincinnati a visit; you will be glad you did.