10 Reasons Why You Should Buy a Truck – That You Didn't Expect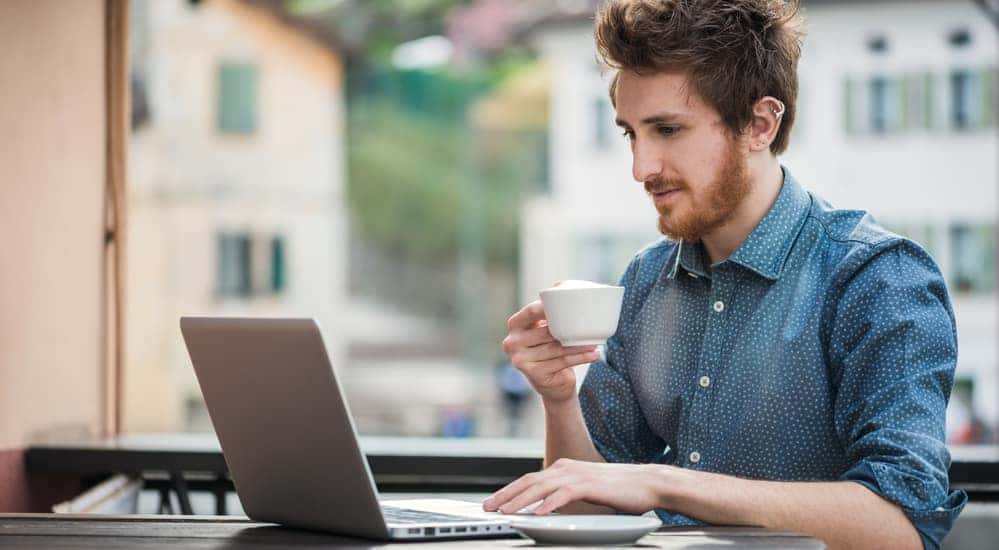 Owning a truck is more popular than ever before. But if you don't own a truck, you might be wondering what all the fuss is about. You may own a family-friendly SUV, or a sporty little get around. Each has its own appeal and functionality. What you might not have considered is the function and appeal of owning a truck, especially if you don't consider yourself to be someone who really needs one.
But what if you do need one and just don't know it yet?
The investment in buying a car new can be daunting. So, if you want a great deal on a great car consider getting a used truck. McCluskey Auto has an inventory full of used trucks for sale. And if you just now decided you want to take truck ownership for "a spin," come and check out our used trucks for sale.
You may not think a truck is a good car for your daily driving experience. But, you might not have the whole story. If you are still on the fence, let the following list of unexpected reasons help you reconsider.
Trucks Are So Fun to Drive
You might not think this initially, especially if you are the type of person who feels they already have a "fun" car. You might already own something like a sporty hatchback or sedan. But have you seen the used models of trucks for sale from even the last five years? They can be a lot of fun to drive too!
Many of these trucks drive like sedans. They have the mobility to take tight turns, and the drive itself is smooth. But with the ability to off-road, you can go over rougher terrain and have better handling. This might not be your typical daily drive but it sounds fun, right?
Trucks Are Very Safe
You may still be skeptical because driving a truck isn't what most people think of when they envision safety, comfort, and economy. But they should!
Driving a truck is a very safe. Trucks might even be the safest vehicles on the road. The following safety features are standard in most trucks, even used trucks for sale:
Seatbelt Systems
Stability Control
Trailer Sway Control
Side Impact Protection
Trucks also have great visibility, in all weather conditions. The heightened cabin is designed to enhance this, with glass panels and huge mirrors. You can see everything around you, and everyone can see you!
Trucks Are Very Comfortable
Speaking of the truck's interior – it's incredibly roomy! Compact cars seem to be getting smaller, with legroom and cargo space even more limited.
But not trucks! New and used trucks for sale will have the same amenities as other cars, so you're not missing anything. Driving a truck in some ways is an even more quiet and comfortable ride for your long commute.
Some models even have heated seats. Sign me up!
Trucks Get Great Gas Mileage
You may now be wondering how eco-conscious you would be if you owned a truck.
The answer is: very!
New and used models have the technology to be more fuel efficient using "active fuel management." Even high horsepower, six-cylinder models can get 24 mpg on the highway.
Now that I have your attention let's find out more about how fun owning trucks can be!
Trucks Are More Powerful
Did I mention that trucks typically have great horsepower? So, you can just imagine revving that engine and going just as fast as you would in a sports car. Going as far back as 2015, trucks had horsepower of up to 360-440! Favorite brands of these include the Dodge Ram, Chevy Silverado, and the Ford F-Series.
Trucks Are More Adventurous
Remember how I mentioned you could go off-roading in a truck? That's the great thing about owning a truck; it's so much more than a way to get from A to B. The possibilities of what you spend a Saturday doing might now be endless.
Once you start driving a truck, you may be opened up to many new experiences, and you may even meet some interesting people.
You Will Make New Friends
When you own a truck, you will not feel isolated. Other truck drivers will get it and want to talk to you about your truck. If they are veteran owners, you will want to ask them questions about their trucks.
They might point out some of the great truck accessories you can buy to make owning a truck even more fun and interesting. Once you're a truck owner, you will be in the club – guaranteed!
You Can Haul So Much Stuff!
Because of this, you can haul so much, friends you have now might see you a lot more. Truck drivers who love driving and hauling typically don't mind going shopping to buy in bulk, whether it's for themselves or to help someone else out.
You can go to the hardware store and stock up on supplies for a home renovation. You might not have been very creative before, but a truck is a great tool to get thinking about what you now have the power to move. You've already made the change over to owning a truck, why not make some changes to your home?
You Can Tow So Much Stuff!
Owning a truck is so great because you don't just have interior and trunk space. You have hauling space too! You can pull anything, and in a jam, that can be necessary.
Trucks are great for helping yourself, or other people, move. Imagine never having to rent a U-Haul or delivery service ever again.
Unpredictable weather changes could leave a friend or loved one stuck in the snow! Trucks are great for hauling people out. You no longer need to pay a towing service!
You Could Pursue a New Career
That one point might be unexpected, but it's so true. Think of how many businesses run because they have trucks to haul shipments, tools, and supplies around.
Remember what I said about being more creative? You might even be able to start all kinds of entrepreneurial pursuits, just by owning a truck.
This could include landscaping, towing, construction, cleaning or tech services
You might think that buying a truck right now would be a huge investment. Have you considered purchasing a pre-owned truck? There are so many used trucks for sale at McCluskey Auto. Stop in today!